Because What 'Gotham' Needs Is More Villains: The Scarecrow Is Coming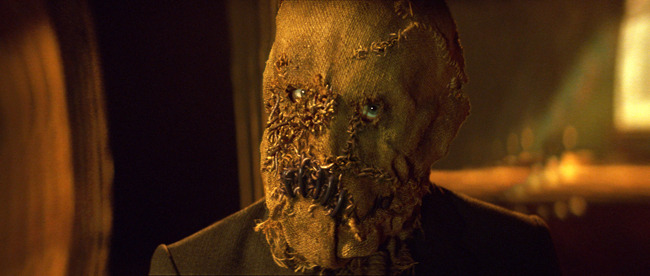 Fox's Gotham has already introduced pre-Batman versions of Penguin, Catwoman, the Riddler, Poison Ivy, Sal Maroni, and Carmine Falcone, with plans to bring on Harvey Dent, Victor Zsasz, and Mr. Freeze in future episodes and clues about the Joker littered throughout. But apparently that's still not enough.
Executive producer Danny Cannon has just confirmed that the Scarecrow will be making an appearance this season as well. Or, to be more accurate, a child who will one day become the Scarecrow will. Hit the jump for more details on the Scarecrow Gotham episode.
In the comics, Scarecrow is the villainous alter ego of Dr. Jonathan Crane, a psychologist who specializes in phobias. He induces fear in his victims through a combination of drugs and mind games. His only live-action appearance to date has been in the Dark Knight trilogy, where he was played by Cillian Murphy.
Not much is revealed about Crane's childhood in the comics, so Cannon and his team should have a lot of space to work with. Assuming his Scarecrow is even Crane, that is — as we saw with Ivy Pepper a.k.a. Poison Ivy, he's not adverse to changing up names and backstories to suit his vision.
On the one hand, the Scarecrow is a fun, classic villain that fans will no likely be pleased to see on the show. On the other, Gotham already has more villains than it seems to know what to do with. Oswald Cobblepot gets some good screentime, but Selina Kyle has little to do on the show besides lurk and Ivy Pepper hasn't even appeared since the pilot. Is another future baddie really what Gotham needs right now?