POTD: See Seth Rogen As A Version Of John Milius In 'Zeroville'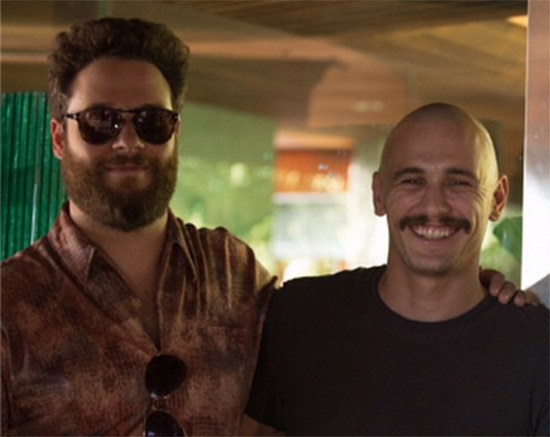 The picture above isn't a Halloween party shot; it's a behind the scenes pic from James' Franco's film adaptation of the novel Zeroville. And Seth Rogen isn't really playing screenwriter and director John Milius. In fact, he's playing a character called Viking Man... who is a very thinly-disguised representation of Milius. Zeroville features quite a few such figures. Some of the book's characters are famous (Martin Scorsese is represented, for instance) while others are fairly obscure.
See the full Zeroville shot, complete with an appearance from Will Ferrell, below.
Badass Digest pointed out Franco's Instagram post.
Seth Rogen zeroville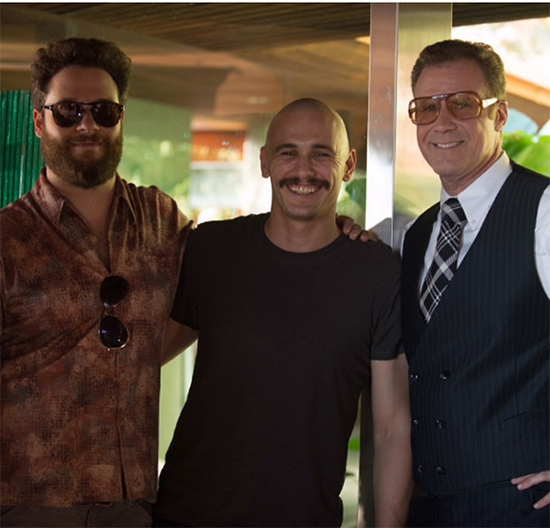 What role is Ferrell playing here? We don't know — he could be one of a couple producers that factor into the story as Franco's character Vikar finds his place in the filmmaking business as an editor.
The rest of the Zeroville cast, as we've previously reported, is similarly full of Franco's friends: Danny McBride, Craig Robinson, Dave Franco, Jacki Weaver, Horatio Sanz, Joey King, and Megan Fox all factor into the project. Fox and King play two of the most important characters, a mother and daughter pair who recur throughout the novel. And Jacki Weaver should have some great scenes as a Hollywood veteran who becomes a friend and mentor to Vikar.
IMDB claims to have info on a couple of the other famous personality appearances, withMia Serafino playing Ali MacGraw and Kevin Makely playing Steven Spielberg.