James Cameron Says Oculus Rift Is "A Yawn", Doesn't Think Audiences Will Use VR Goggles To Experience Movies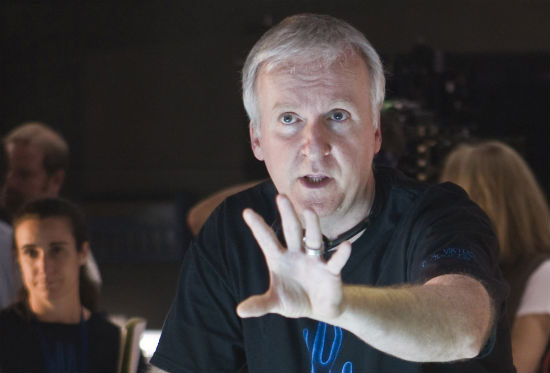 James Cameron is a man on the cutting edge of technology. He literally invents technology to fit his vision. So when there's a new piece of technology, especially something in entertainment, it's always interesting to hear what the director of the two highest grossing movies of all time has to say.
Many think virtual reality is the next step in filmmaking, but Cameron isn't among them. When asked about the current state of virtual reality, including Oculus Rift -the impressive, all encompassing virtual reality system recently purchased by Facebook – Cameron called it a "yawn." Read the full James Cameron Oculus Rift quotes and more below.
Cameron was speaking at the WSJD Live when asked about virtual reality:
There seems to be a lot of excitement around something that, to me, is a yawn, frankly. The question that always occurred to me is, when is it going to be mature, when is it going to be accepted by the public at large, when are people going to start authoring in VR and what will that be?
As for Rift in particular, he said that it had a "a good price point" and "a good display" but seemed to suggest it would never be used in movies:
What will the level of interactivity with the user be other than just 'I can stand and look around.' If you want to move through a virtual reality it's called a video game, it's been around forever.
As someone who has experienced Oculus Rift, I definitely think it has a better application in video games rather than movies. Games are an active experience while movies are passive. Cameron thinks, if anything, the idea behind Rift – the full 360 degree experience – could be developed into a camera that shoots in full 360 degree environments. That's something he's is interested in.
You can read more about Cameron's talk at Engadget, The Hollywood Reporter and Mashable. Do you agree with Cameron on this tech?