Superhero Bits: Batman V Superman, Avengers Age Of Ultron, Fantastic Four, Civil War, Joss Whedon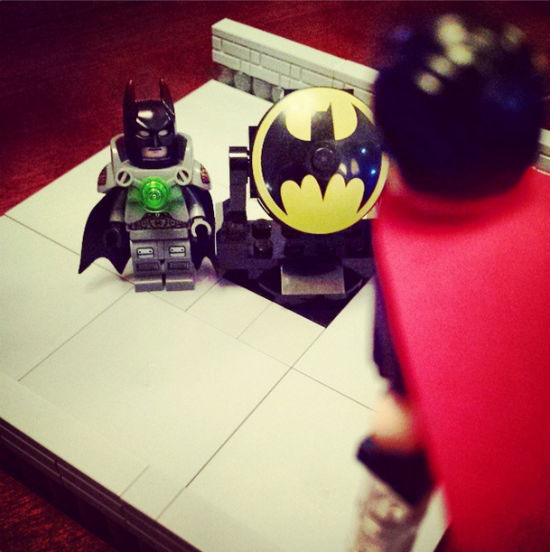 Want to watch video interviews with Joss Whedon, talking Avengers: Age of Ultron, as well as Zack Snyder, talking Batman v Superman: Dawn of Justice? How does Robert Downey Jr. feel about Tony Stark's journey in Age of Ultron? What's up with Spider-Man in the Marvel Comics? Why are Rocket and Groot on the cover of almost every comic book coming out? Which superhero costumes are popular in which states? What's the connection between Pee-wee Herman and The Avengers? Read about all this and more in today's Superhero Bits.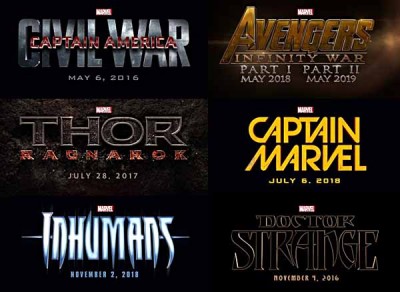 Comic book letterer Todd Klein broke down the evolution of the Marvel Studios movie logos.
Vulture posted a bootleg version of the Avengers: Age of Ultron Tony/Steve clip exclusively shown at the Marvel Event.Zack Snyder talks to ABC 7 in Detroit about Batman v Superman.Death and Taxes argues that comic book movies don't even exist.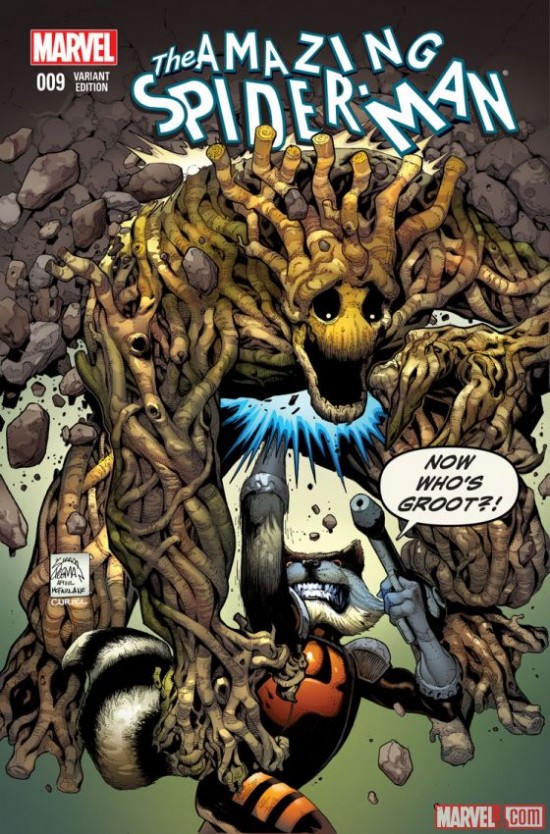 Marvel has all 20 variant covers coming out November and December featuring Rocket and Groot.
Hilarious, Click Hole inspired Avengers: Age of Ultron post on Badass Digest.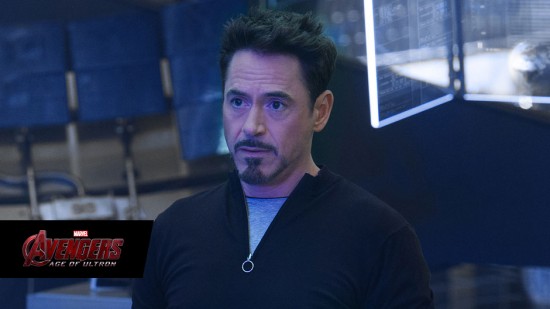 Marvel.com has a good interview with Robert Downey Jr. about Avengers: Age of Ultron.Superhero Hype has ten moments they want to see in Captain America: Civil War.
Due to the amount of graphics and images included in Superhero Bits, we have to split this post over TWO pages. Click the link above to continue to the second page of Superhero Bits.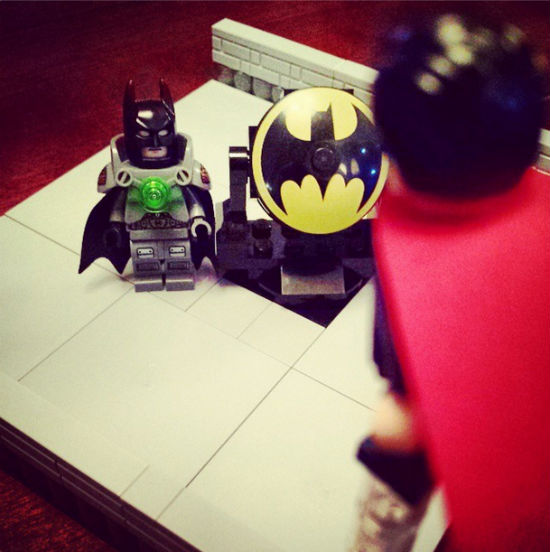 Awesome Lego rendition of the Batman v Superman Comic-Con footage by @jonniechang.
Next summer, Spider-Man gets married in the pages of Marvel Comics.
Almost as cool as actually being on the Simpsons @1jamiebell @_KateMara @michaelb4jordan pic.twitter.com/wyDRTDiGpK

— Miles Teller (@Miles_Teller) October 30, 2014
Anytime Miles Teller tweets about the Fantastic Four, it's cool.
Talking to Indiewire, Dan Gilroy talked MORE Superman Lives and said Clark and Lois were in therapy.
Pee-Wee Herman does the voiceover for the Avengers: Age of Ultron trailer. Starts at 1:05.
The end of The Flash this was its own, Marvel-esque, tag sequence. Watch it here.
Joss Whedon talks to Marvel about the global scope of Avengers: Age of Ultron.
The Huffington Post ranked all the most popular costumes by state. There are lots of superheroes.