Seth Rogen Is Steve Wozniak To Christian Bale's Steve Jobs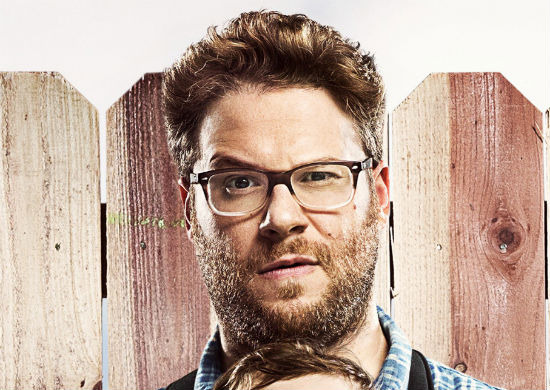 The Aaron Sorkin-scripted, Danny Boyle-directed Steve Jobs movie just got a whole lot funnier. Christian Bale is already set to play the iconic Apple creator and now, Seth Rogen is likely to play the co-creator of the company, Steven Wozniack. Jessica Chastain is also said to be up for a role in the film. Read more about the Seth Rogen Steve Wozniak casting below.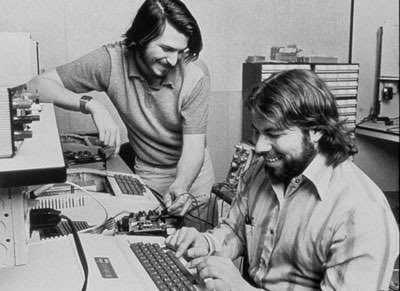 The Wrap first reported the news of Rogen's involvement in the film. They actually don't say it's definite yet, but Variety says he's locked. Neither confirmed which role Chastain would fill.
Sorkin's script is based off the official Jobs biography by Walter Isaacson and is said to only be three scenes, each surrounding a key Keynote event in the history of Apple. The casting of Rogen (and Chastain, obviously) suggest the film won't be a one-man show despite its unique structure.
Josh Gad played the Wozniack role in the 2013 version of the film. However, that film was more of a straight biopic/historical telling of the Apple story, so Wozniack obviously had a big role. One would think Rogen wouldn't take the role unless it was something at least similar to that. On the other hand, it's a chance to talk Sorkin and worth with Danny Boyle, and what actor could turn that down no matter the role?
At least one of the keynotes in the film will be first Macintosh in 1984, which Wozniack would feature prominently in.
Recently, Aaron Sorkin talked about the casting of Bale, and his quotes – which not only exhibited extreme confidence in the casting – gave a sense of what this movie is going to be:
The role is an extremely difficult role. He has more words to say in this movie than most people have in three movies combined. There isn't a scene or frame that he's not in and there's a tremendous amount of language. So it's an extremely difficult part and he's gonna crush it.
What do you think about Rogen joining Bale in the film?