'Ex Machina' Trailer: Alex Garland Directs A Bizarre Love Triangle [UPDATED]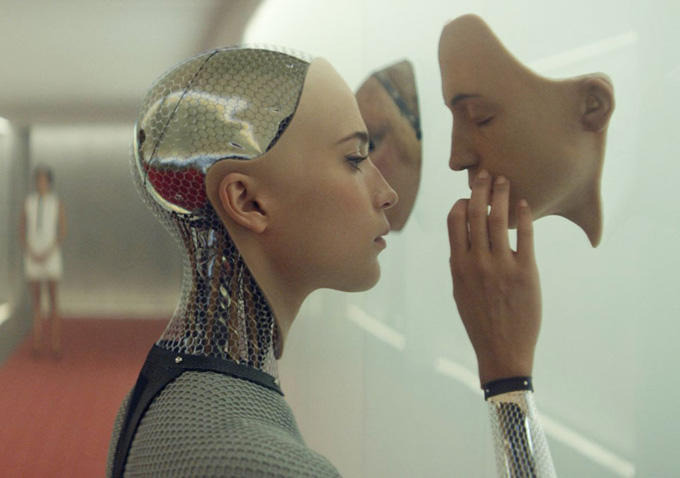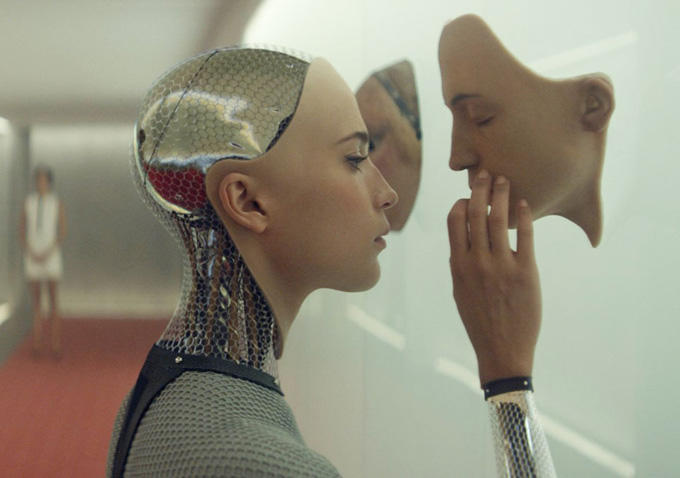 After years of scripting and producing sci-fi movies, Alex Garland (28 Days Later, Sunshine) is finally trying his hand at directing one. Ex Machina features Star Wars Episode 7 castmates Oscar Isaac and Domhnall Gleeson as two men working on an artificially intelligent robot played by Alicia Vikander. As is always the case in movies about AIs, things don't go quite the way they expect. Watch the first Ex Machina trailer after the jump.
UPDATE: Another new Ex Machina trailer has been added after the jump.
The trailer from Universal Pictures UK reveals a lot more about the plot.
Looks like things get real bad real fast for Caleb (Gleeson) and Nathan (Isaac). Earlier descriptions of Ex Machina promise an "intense psychological thriller, played out in a love triangle between two men and a beautiful robot girl," which touches upon "big ideas about the nature of consciousness, emotion, sexuality, truth and lies."
From here, it looks like Garland is off to a pretty solid start as a director. Ex Machina seems as rich and thrilling as any of the scripts he's written for other directors, and the striking visuals suggest he's picked up a few tips from them as well. Plus, what a cast — expect all three of the primaries to be much, much bigger stars by the end of 2015.
One other note: the score for the film is by Portishead founder Geoff Barrow and soundtrack composer Ben Salisbury. They previously created a score for the Garland-produced Dredd. That score wasn't used for the film in the end, but was expanded into a standalone album called Drokk; Music Inspired by Mega-City One. Geoff Barrow says, "It's been great for Ben and me to be working with [Director] Alex Garland again, and hopefully we have written the kind of score an intense sci-fi thriller like this needs"
(Note: The US trailer — the top embed above — uses Barrow and Salisbury's score. The UK trailer does not.)
Ex Machina is set for release on April 10, 2015.
Alex Garland, writer of 28 Days Later and Sunshine, makes his directorial debut with the stylish and cerebral thriller, EX MACHINA. Caleb Smith (Domhnall Gleeson), a programmer at an internet-search giant, wins a competition to spend a week at the private mountain estate of the company's brilliant and reclusive CEO, Nathan Bateman (Oscar Isaac). Upon his arrival, Caleb learns that Nathan has chosen him to be the human component in a Turing Test—charging him with evaluating the capabilities, and ultimately the consciousness, of Nathan's latest experiment in artificial intelligence. That experiment is Ava (Alicia Vikander), a breathtaking A.I. whose emotional intelligence proves more sophisticated, seductive––and more deceptive––than the two men could have imagined.