Keanu Reeves Boards Sci-Fi Thriller 'Replicas'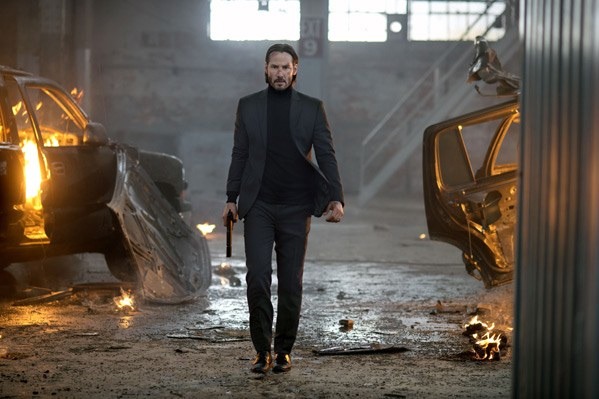 Fresh off of one thriller, Keanu Reeves is diving into another. The John Wick star has just signed on for Replicas, a sci-fi pic directed by Tanya Wexler (Hysteria). Not unlike John Wick, it centers on a man reacting to the loss of someone he loves. Hit the jump for more on the Keanu Reeves Replicas movie.
Variety reported the news. Written by Chad St. John based on a treatment by Reeves and Stephen Hamel, Replicas follows a daring neuroscientist (Reeves) whose family has been killed in a car accident. In his desperate attempt to bring them back, he goes up against a government laboratory, a police task force, and the very laws of science.
The project reunites Reeves with producer Lorenzo di Bonaventura, with whom he worked on Constantine and The Matrix. "I am looking forward to collaborating with Keanu once again on this unique take on what lengths a person will go to alter the past, and the implications of those actions," he said in a statement. Reeves and Hamel will also produce.
Reeves is coming off of his best reviews in years for John Wick. It may be slightly premature to celebrate the Keanu Reeves comeback, but we can at least say he seems to be at a good point in his career. He recently made his directorial debut with the well-received Man of Tai Chi, and his next projects include the Eli Roth thriller Knock Knock, the space drama Passengers, and the TV series Rain.
St. John is a screenwriter who's been on the verge of breaking out for years. He had two spaces on the 2009 Black List for Motor City and The Days Before, the former of which has been stuck in development hell ever since. He's also worked on the Spy Hunter adaptation and the Outland remake, neither of which has come to fruition yet.