Zack Snyder Talks 'Batman V Superman,' 'Justice League' And Aquaman On Detroit Radio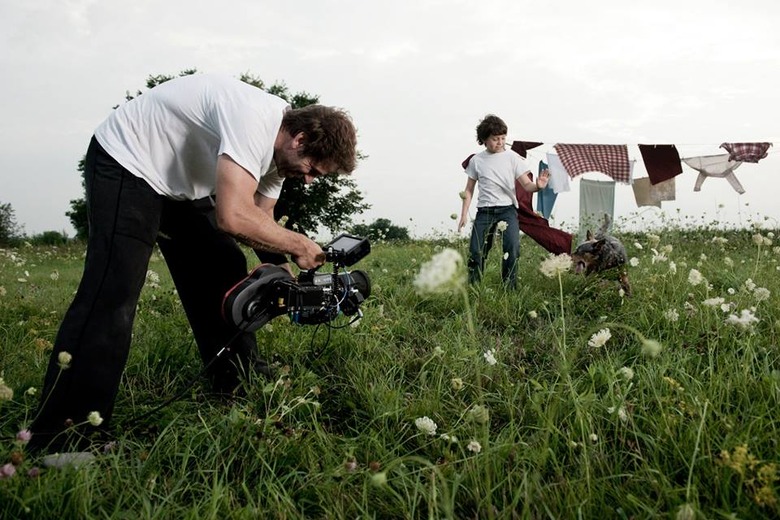 Earlier this year, Batman v Superman director Zack Snyder called a local Detroit radio station to defend Aquaman. This was before Jason Momoa was officially announced as the character, so it created a bit of a stir. Plus, how often do major film directors call local radio during production to talk about their film? Not often.
Well, Snyder is at it again. The production of Batman v Superman is almost done in the Detroit, Michigan area and the director called the same radio station to thank the city for their support. He also offered an update on the production, teased returning for Justice League and more about Aquaman. Listen to the audio and read his Batman v Superman Detroit quotes below.
Thanks to CBS Detroit for the Batman v Superman Detroit audio, which you can listen to below.
Zack Snyder Batman v Superman Detroit Phone Call
Don't want to listen? Here are are some of Snyder's biggest points.
Thanking Detroit:
We're getting ready to wrap it up and take off and I just wanted to say thanks to you guys for being strong supporters of the movie and coming down and saying hey. I've had a great time in Michigan, I just wanted to say thanks to you guys and just to Detroit itself.
On where Batman v Superman is going next:
We head to Chicago after this, then a couple more locations but we're getting close, as they say. It's a long shoot.
Will he be back in Detroit for more films:
I feel like there's a really good chance we'll be back. We have a couple of established locations here that I think if we make another movie, I'm knocking on wood here, we would have to come back and shoot those. That would be fun.
On Aquaman:
I think the last time I called, we talked a little bit about Aquaman, but it hadn't been announced that Jason Momoa was gonna play Aquaman. I was trying to protect you guys from his wrath. The man is a monster. The guy is awesome and he's so passionate. I was hanging out with him here in Detroit and he was loving on it so hard. He's a great guy, but like I say not a small individual.
He talks a lot more about Detroit, football, and several other local events in the clip, which is worth listening too. Honestly, it's just cool to hear Snyder care about this kind of thing while he's in the middle of shooting.
Batman v Superman: Dawn of Justice is schedule for release March 25, 2016.