'Paddington' Trailer: Now With Ben Whishaw As Paddington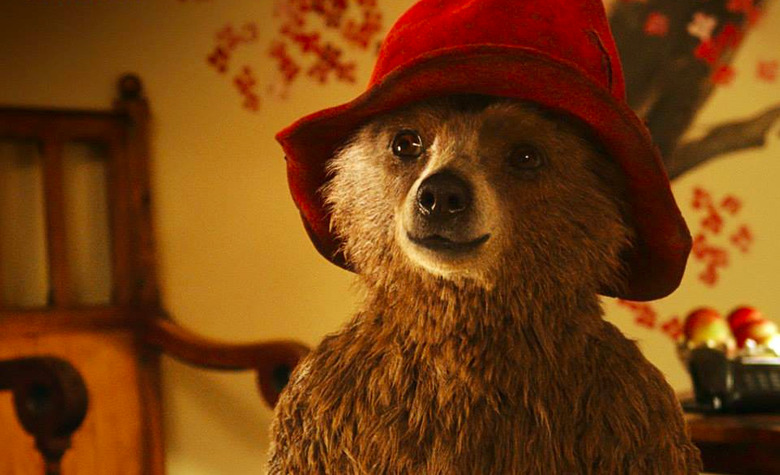 Paddington hit a snag this summer when lead voice actor Colin Firth dropped out, with both sides mutually agreeing that he "didn't seem to fit." After a few weeks of searching, Ben Whishaw was brought on as his replacement. Today, we finally have our first listen at Whishaw's take on the beloved Brit bear thanks to a new Paddington trailer. Check it out after the jump.
At the time of the casting shakeup, producer David Heyman said Firth's voice was "too mature" for Paddington and they wanted someone with "a slightly more open, and younger, voice." Whishaw does sound more youthful and naive here than Firth probably would have, so it seems the change was for the best.
Rounding out the cast are Hugh Bonneville and Sally Hawkins as Paddington's adopted (human) family and Nicole Kidman as the villain, plus Jim Broadbent, Julie Walters, and Peter Capaldi.
Paddington opens November 28 in the U.K. and January 16 in the U.S.
Adapted from Michael Bond's beloved books, Paddington follows the comic misadventures of a polite young bear with an endearing talent for comic chaos.
Paddington has grown up deep in the Peruvian jungle with his Aunt Lucy who, inspired by a chance encounter with an English explorer, has raised her nephew to dream of an exciting life in London. When an earthquake destroys their home, Aunt Lucy decides to smuggle her young nephew on board a boat bound for England, in search of a better life. Arriving alone at Paddington Station, Paddington soon finds that city life is not all he had imagined – until he meets the kindly Brown family, who find him with a label tied around his neck which reads 'Please look after this bear. Thank you.' They offer him a temporary home whilst he searches for the explorer who impressed Aunt Lucy all those years before.
But when Paddington catches the eye of a sinister, seductive taxidermist, it isn't long before his home – and very existence – is under threat...