Benedict Cumberbatch In Talks For 'Doctor Strange'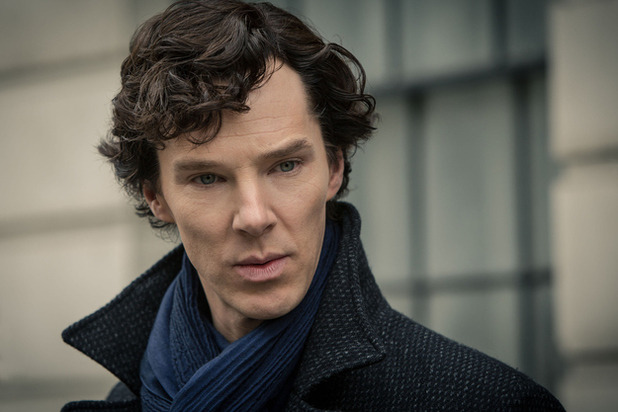 After cycling through seemingly every notable actor in town, Marvel Studios' Doctor Strange may have finally zeroed in on a lead. Benedict Cumberbatch is reportedly in talks to play the Sorcerer Supreme in the superhero pic, which is expected out in 2016. Scott Derrickson is directing.
Hit the jump for more on the possible Benedict Cumberbatch Doctor Strange casting.
The news comes after months of intense searching by Marvel. For a while Joaquin Phoenix was in deep negotiations and seemed on the verge of signing on. However the deal fell through this fall, reportedly because the two sides couldn't come to an agreement on how many films he'd have to make.
After Phoenix dropped out, it seemed like each day brought a new rumor about a potential Doctor Strange lead. Names like Ethan Hawke, Jared Leto, Ewan McGregor, Matthew McConaughey, Colin Farrell, Jake Gyllenhaal, and Oscar Isaac were all floated as well.
As is typical for the studio, Marvel plans to put Doctor Strange in multiple films. In addition to the solo outing Doctor Strange, he'll also likely figure in future Avengers sequels. The character pushes the Marvel Cinematic Universe into new realms, as Doctor Strange deals with magic and mysticism.
Created in the early '60s by Stan Lee and Steve Ditko, Doctor Strange is Stephen Vincent Strange, an arrogant neurosurgeon whose career is derailed by tragedy. He eventually becomes the next Sorcerer Supreme, protector of the Earth realm.
With or without Doctor Strange, Cumberbatch is a white-hot star. He's getting great buzz for his role in the Alan Turing biopic The Imitation Game, and will be heard later this year in The Penguins of Madagascar and The Hobbit: The Battle of the Five Armies. Also coming up for him are Black Mass and Jungle Book: Origins (that's the Andy Serkis one, not the Jon Favreau one).
Marvel hasn't yet confirmed a Doctor Strange release date, but based on what we know it looks likely to land July 8 2016.