Mark Rylance Will Star In 'The BFG' For Steven Spielberg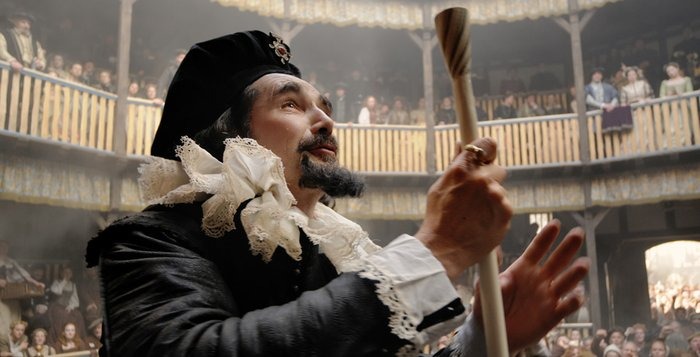 Mark Rylance is known more for his work on stage than on screen — he's won three Tonys, in addition to other major accolades — and has been called one of the finest Shakespearian actors of our time. (He has also participated in the call to reevaluate the true authorship of Shakespeare's work, which explains how he ended up in Roland Emmerich's Anonymous, pictured above.)
Now Rylance is forging a solid relationship with Steven Spielberg. He is already playing a role in Spielberg's Cold War thriller starring Tom Hanks, which has been shooting over the past month. Now Spielberg has cast Rylance as the title character in his Roald Dahl adaptation The BFG. That means that Rylance, a giant on stage, will soon portray a giant on screen. 
The BFG is based on Dahl's 1982 novel, in which a young girl named Sophie befriends a big friendly giant (hence the title) and with the Queen of England and the BFG tries to deal with the much more evil giants that have been biting humans. Melissa Matheson (E.T.) scripted, and despite the fact that we know there will be some differences from the book, we hope the film will capture some of Dahl's particular spirit.Deadline has the details, which at this point are pretty thin. But there is this appropriately enthusiastic quote from Spielberg:
Mark Rylance BFG
As I witnessed on stage, Mark Rylance is a transformational actor. I am excited and thrilled that Mark will be making this journey with us to Giant Country. Everything about his career so far is about making the courageous choice and I'm honored he has chosen 'The BFG' as his next big screen performance.
Also excited is Roald Dahl's grandson Luke Kelly, aka the managing director of the Roald Dahl Literary Estate.
We are ecstatic at this choice. Mark is incredibly talented, one of the great British actors working today. I've had the privilege of seeing Mark perform, and the thought of watching him transform into 'the only nice and jumbly giant in Giant Country' is, as The BFG himself might say, absolutely phizz-whizzing.
Spielberg will begin shooting The BFG early in 2015. It opens in the US, via Disney, on July 1, 2016.