'The Signal' Director William Eubank Set For 'World Breaker'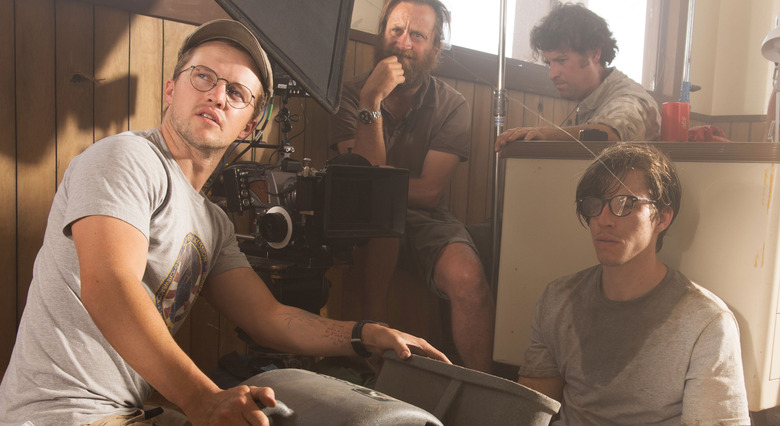 The Signal director William Eubank (above, left) is switching gears. After turning in two well-regarded sci-fi films, he's diving into a period drama called World Breaker, about a medieval Scottish warlord defending his castle. Warner Bros. will distribute. Hit the jump for more on the William Eubank World Breaker project.THR describes World Breaker as a two-hander with shades of 300 and Braveheart. The plot centers around "a mythical Scottish warlord and his sons withstanding a massive castle siege launched by the ruthless commander of an invading army." Between it and Knights of the Roundtable: King Arthur, also at Warner Bros., maybe medieval pics will be the next Hollywood trend.World Breaker is actually one of two projects Eubank has in the works with Warner Bros. In July, the studio picked up his pitch TauTona, with Eubank set to direct and to write, with Carlyle Eubank and David Frigerio. The sci-fi thriller centers on a rescue operation at a gold mine that leads to the discovery of an ancient lost city.
Eubank made his feature film debut in 2011 with the sci-fi pic Love, and cemented his status as an up-and-comer to watch with this year's The Signal. Although it didn't do big business at the box office, it garnered good critical buzz at its Sundance premiere. Fox and Universal were both vying for World Breaker before Warner Bros. picked it up.
Personally, I found The Signal to be kind of a mess on the storytelling front — but a well-acted, stunningly shot mess that showed a lot of promise on Eubank's part. Hopefully World Breaker will prove to be a big step forward for Eubank, with many more to come.