'Furious 7' Title Confirmed; See The First Poster And Get Trailer Release Details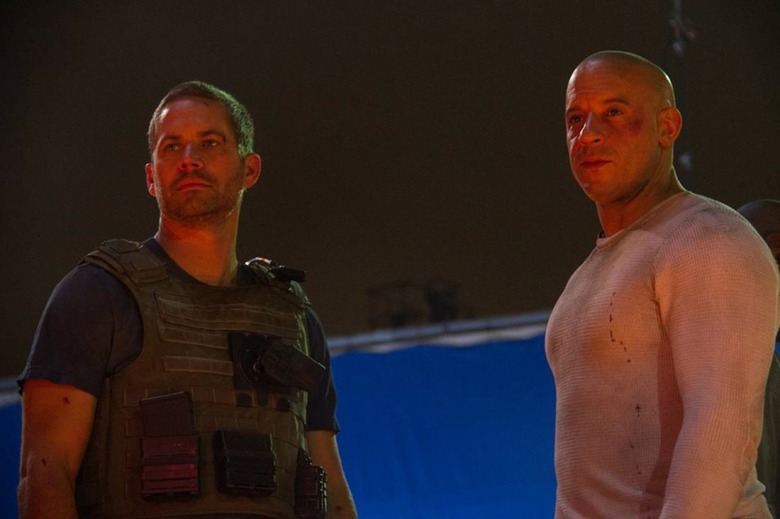 The marketing campaign for the next Fast & Furious movie has officially kicked into high gear. Today Universal finally confirmed the Furious 7 title by revealing the first Furious 7 poster. Additionally, they've confirmed details on next weekend's Furious 7 trailer release, which will be an interactive fan event. Get all the details after the jump.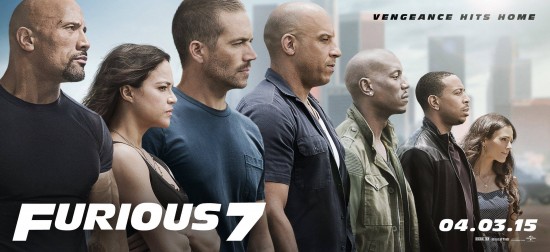 The road to FURIOUS 7 starts here.
Because of our fans, our saga has grown bigger and better with every chapter. In just 7 days, we will reveal the first trailer for our next installment – FURIOUS 7 – at The Road to Furious 7: Trailer Launch Event at Universal Studios in Los Angeles!
We want to share this moment with all of our fans around the world. For those of you not able to attend in person, you'll be able to follow a live broadcast starting at noon Pacific on the Fast & Furious Facebook page and on E!. For those in the Los Angeles area, tickets will be available starting tomorrow, October 27th, on the official Fast & Furious social pages.
Starting today, you can submit questions for Vin Diesel, Michelle Rodriguez, Jordana Brewster, Tyrese Gibson, Chris "Ludacris" Bridges, and Jason Statham to be answered at the live event. Go to Instagram and submit a video, asking your favorite Fast & Furious star your question while using the hashtag #AskFurious7. Or, simply write your question in the Comments section below. Your question could be answered live on-air!
For our extended FAST & FURIOUS family, we have set out to make the very best movie yet. We are excited to continue our journey together.
The part of me that loves order and consistency hates this franchise's titles. There was The Fast and the Furious, then 2 Fast 2 Furious, then The Fast and the Furious: Tokyo Drift, Fast & Furious, Fast Five, Fast & Furious 6 (which if I recall correctly was called "Furious 6" at one point), and now Furious 7. There are no definitive rules, other than the inclusion of the words "fast" and/or "furious."
Luckily, the rest of me likes this franchise enough to get past its maddeningly erratic naming patterns. James Wan takes over at the helm this time around. Jason Statham and Kurt Russell join returning stars Vin Diesel, Paul Walker, Dwayne Johnson, Michelle Rodriguez, Tyrese Gibson, Chris Bridges (a.k.a. Ludacris) and Jordana Brewster. Furious 7 opens April 3, 2015.