'Lego Movie' Directors To Write 'Lego Movie 2'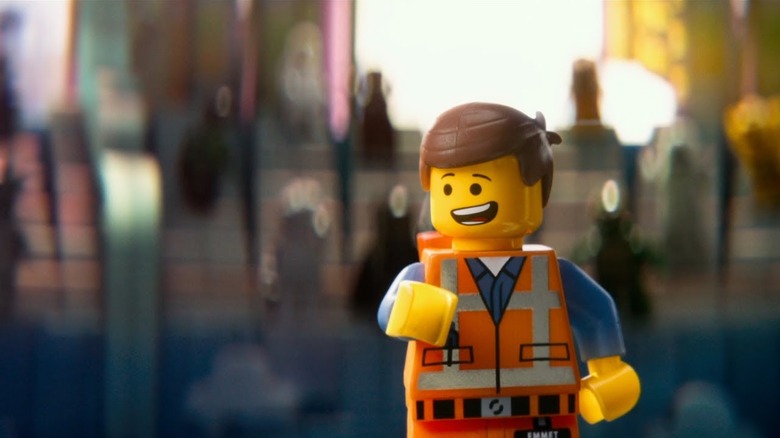 The Lego Movie 2 has just attached two writers who should be intimately familiar with the Lego Movie universe. Phil Lord and Chris Miller, who helmed the original The Lego Movie, will be back to pen the sequel. Whether they'll direct as well remains an open question. Get all the latest updates on The Lego Movie 2 writers and more after the jump.
Naturally, Warner Bros. quickly started getting the pieces together for a sequel, setting The Lego Movie animation supervisor Chris McKay at the reins However, Warner Bros. announced earlier this month that it was fast-tracking a Lego Batman spinoff that would essentially take its place, stealing The Lego Movie 2's director and 2017 release date.
But that doesn't mean Warner Bros. is ditching The Lego Movie 2. The current plan is to open the film sometime in 2018 with Lord and Miller writing and producing. Dan Lin and Roy Lee, who produced the first The Lego Movie, are also back to produce the follow-up. No director has been announced, so the door is presumably still open if they choose to return.
Warner Bros. has big plans for the Lego property. Aside from The Lego Movie 2 and the Lego Batman standalone, there's also the Lego Movie spinoff Ninjago, still set for September 23, 2016. Lord and Miller are producing that one as well.
Lord and Miller have had a phenomenally successful year. In addition to The Lego Movie, which is the third highest-grossing movie of the year so far, they directed 22 Jump Street, which is the tenth highest-grossing movie of the year so far. On top of that, they are executive producing the Fox series Last Man on Earth, which premieres in early 2015.