Rumor: Jesse Eisenberg To Reprise Lex Luthor In 'Suicide Squad'?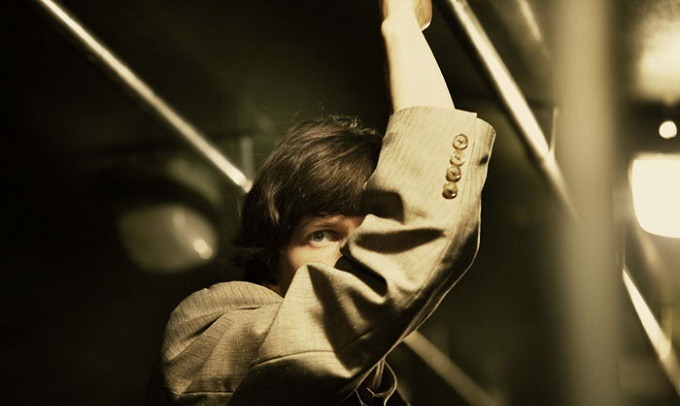 Last week we got word Warner Bros. and DC are eyeing a whole bunch of white-hot talents for Suicide Squad, the supervillain team-up story to be directed by David Ayer. But it seems one of its stars could be someone already in the Warner Bros./DC family.
A new report indicates Batman v Superman: Dawn of Justice baddie Jesse Eisenberg is in talks to reprise his role as Lex Luthor in Suicide Squad — which could complicate his involvement in some other projects. Hit the jump for the possible Jesse Eisenberg Suicide Squad casting.
Deadline has heard that Warner Bros. is "in discussions" with Eisenberg about playing Lex Luthor again for Suicide Squad. As of last week, the other actors rumored for the film included Will Smith, Tom Hardy, Margot Robbie, and Ryan Gosling.
The film follows a group of supervillains offered the chance to redeem themselves and reduce their sentences by going on risky, borderline suicidal, black-ops missions for the U.S. government. (Or, as Ayer so succinctly put it, "it's Dirty Dozen with supervillains.") In the comics, the team doesn't include big names like Lex Luthor, but maybe it'll be a different story in the movie.
Eisenberg was non-traditional casting for Lex Luthor, and since Batman v Superman: Dawn of Justice doesn't open for another year and a half we don't know yet how Warner Bros.' decision will pan out. But he is a big name that can definitely hold his own against the likes of Smith and Gosling. Plus, his world-famous villain could be a useful hook for a film that centers mostly around second- and third-tier DC characters.
If Eisenberg takes the job, however, it could mess with his plans to star in Todd Phillips' Arms and the Dudes. It will probably not affect his commitment to Now You See Me 2, since that's further along.
Eisenberg kept a relatively low profile this year, appearing in two indies (Night Moves and The Double) and one animated pic (Rio 2). But 2016 will definitely be a different story, with Batman v Superman: Dawn of Justice scheduled for March 25, 2016 and Now You See Me 2 set to open a couple months later. His other upcoming roles include the David Foster Wallace drama The End of the Tour and the action comedy American Ultra.
Suicide Squad is expected to open August 5, 2016.