Ben Wheatley Sets 'Free Fire', With Olivia Wilde And Luke Evans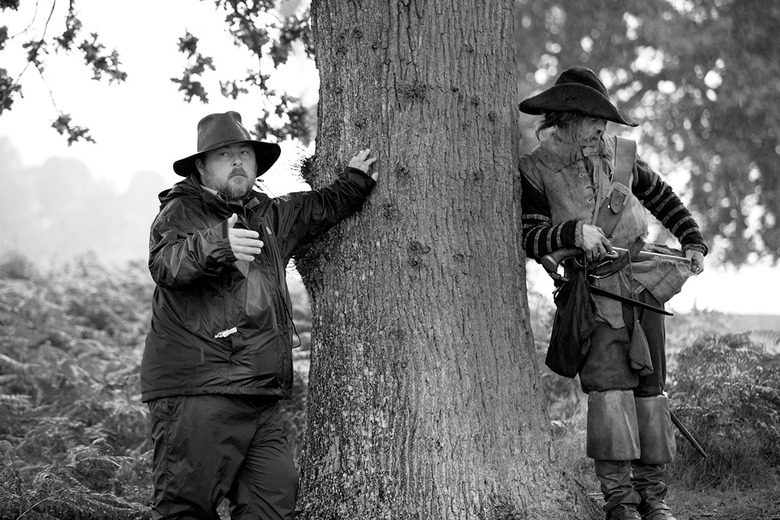 One of the U.K.'s most interesting filmmakers is coming to our shores. Ben Wheatley is getting a cast together for Free Fire, a '70s-inspired action shootout that will be his first-ever film set in the U.S.
So far, he's off to a great start. Olivia Wilde, Luke Evans, Cillian Murphy, and Armie Hammer are all on board, along with Wheatley regular Michael Smiley. Hit the jump for Ben Wheatley Free Fire plot details and more.
Wheatley revealed his inspirations in a statement.
The idea for Free Fire came from my love of hard-boiled crime movies; from The Asphalt Jungle, The Big Sleep, The Killing and The Big Combo through The Driver, Le Samourai and The French Connection, to the modern cycle of Goodfellas, Casino, Hard Boiled and Reservoir Dogs.
Free Fire will take you and stick you in the middle of the action. I want the film to have the stylish, no-nonsense feel that you get in Peckinpah's The Getaway. It's a modern '70s movie. Muscular, tough and spare.
Shooting on Free Fire is set to begin spring 2015, with a budget of around $10 million.
The Free Fire news comes just as Wheatley puts the finishing touches on his latest movie, the J.G. Ballard adaptation High-Rise. That one also stars Evans, along with Tom Hiddleston, Jeremy Irons, and Sienna Miller. It's expected out sometime next year.
Wheatley burst onto the scene in 2009 with Down Terrace, and has been on the rise ever since with Kill List, Sightseers, and A Field in England. He's also done TV work, including the first two episodes of the latest season of Doctor Who.
[Source: Variety]