'Birdman' Video Review - Technically Dazzling, With A Heart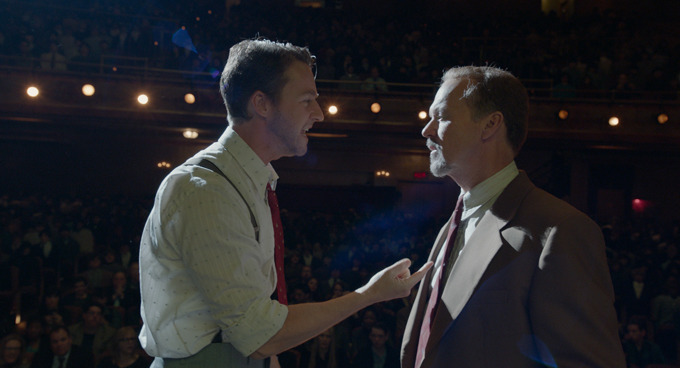 I saw Birdman Wednesday night at an advanced screening in downtown Seattle. I don't think my audience knew what to make of it. It definitely suffers from many of the issues that Alejandro Gonzalez Innaritu's films typically fall prey to: overwrought dialogue; characters who serve as symbols or ideas nothing more; and a bit too much fixation on misery and regret.
Still, I loved Birdman and can't stop thinking about it. Hit the jump for my video review, and share your thoughts on the film in the comments below.