Greta Gerwig To Star In 'Welcome To The Dollhouse' Semi-Sequel 'Wiener-Dog'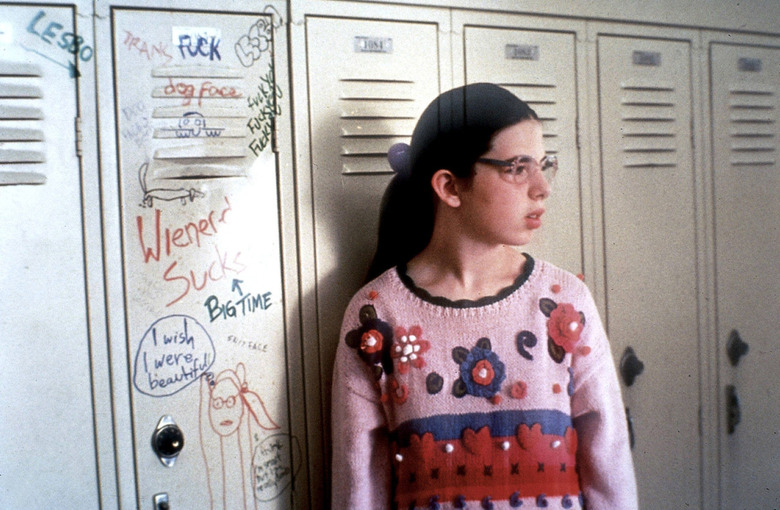 Todd Solondz is going back into the Dollhouse. Nearly 20 years after his breakthrough film Welcome to the Dollhouse, the indie filmmaker is planning to revisit Dawn Wiener in his next film Wiener-Dog. While not a direct sequel per se, the new movie does involve an older version of Dawn, played by Greta Gerwig.
Also involved with the project is Julie Delpy, though at this point it's unclear what role she will play. Hit the jump for all the details on Solondz' not-quite Welcome to the Dollhouse sequel.
Wiener-Dog won't be the first time Solondz has followed up with Dawn Wiener. 2004's Palindromes was also a Welcome to the Dollhouse sequel of sorts, opening with Dawn's funeral after her death by suicide. How that fits (or doesn't) with Dawn's appearance in Wiener-Dog is unclear. Solondz doesn't seem like the kind of guy who's overly concerned about Marvel Cinematic Universe-style coherence.
Though Solondz has been plotting Wiener-Dog for some time, the film is really gaining momentum now as Megan Ellison's Annapurna has just signed on to produce and finance. Christine Vachon will also produce through Killer Films. Casting is only in the early stages right now, but from here it sounds like they're off to a great start.
Gerwig's most recent projects include the Philip Roth adaptation The Humbling, Mia Hansen-Løve's drama Eden, and the failed How I Met Your Mother spinoff How I Met Your Dad. Delpy was last seen in Richard Linklater's Before Midnight and is now working on her latest directorial effort, the French comedy Lolo.