'Starry Eyes' Trailer And Poster: Success Requires Sacrifice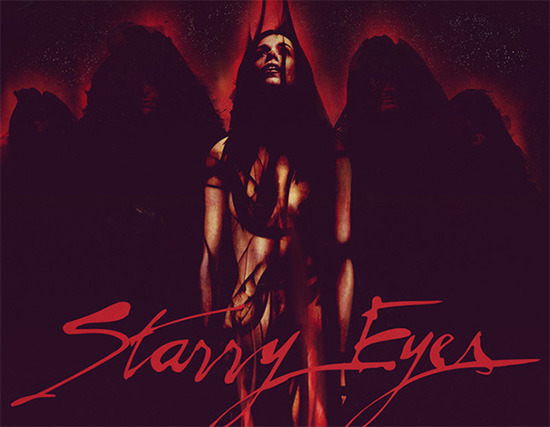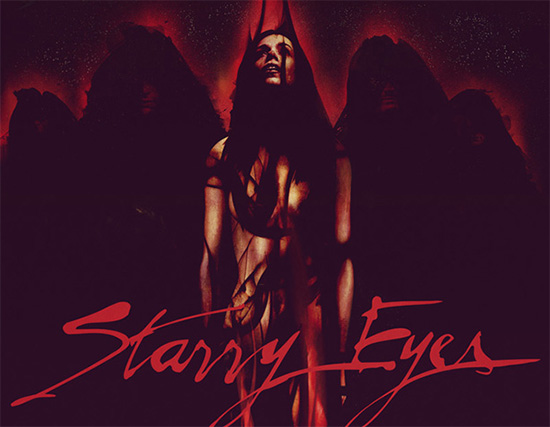 Starry Eyes answers an old question — what would you do for fame? — with brutal and visceral intensity. The film, written and directed by Kevin Kolsch and Dennis Widmyer, features Alex Essoe in a figurative and literal star-making turn. She plays Sarah, a young woman whose own self-destructive tendencies play right into the odd desires of one casting director, leading to what could be her big break as the lead actor in a horror feature. But things get really really weird as Sarah is asked to do more than she ever expected to keep her new gig. The film also stars Noah Segan, Pat Healy, Amanda Fuller, Shane Coffer, Fabianne Therese; check out a great Starry Eyes trailer below.
That trailer does a good job of holding things back; the film goes wonderfully bonkers at a certain point, and this trailer only hints at some of the nastiest stuff.
Starry Eyes will be on iTunes and VOD, and in theaters on November 14. Apple has the trailer.
Determined to make it as an actress in Hollywood, Sarah Walker spends her days working a dead-end job, enduring petty friendships and going on countless casting calls in hopes of catching her big break. After a series of strange auditions, Sarah lands the leading role in a new film from a mysterious production company. But with this opportunity comes bizarre ramifications that will transform her both mentally and physically into something beautiful... and altogether terrifying.