Hear 'Into The Woods' Cast Sing In New Featurette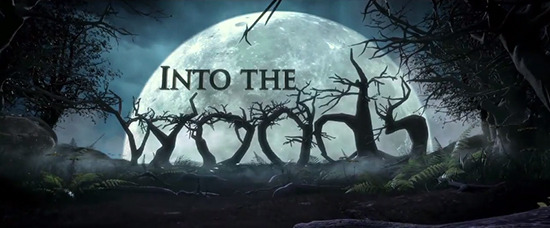 Into the Woods, directed by Rob Marshall (Chicago) is a musical based on the stage work from Stephen Sondheim, but you wouldn't have known that from the film's first trailer. This featurette, however, gives us not only interviews with the cast and crew, discussing the creation of the film, but also a lot more footage. And singing! In this you can hear the cast sing for the first time. There are snippets of 'I Wish,' featuring Anna Kendrick, James Corden, Emily Blunt, and Meryl Streep, and you'll hear Streep knocking out 'Stay With Me' as well.
Into the Woods Movie Songs
Into the Woods opens on December 25, 2014. Featurette via YouTube. The film also stars Chris Pine, Johnny Depp, Lilla Crawford, Daniel Huttlestone, Tracey Ullman, Christine Baranski, MacKenzie Mauzy, Billy Magnussen, Tammy Blanchard, Lucy Punch, Richard Glover, Frances de la Tour, Simon Russell Beale, Joanna Riding, Annette Crosbie.
"Into the Woods" is a modern twist on the beloved Brothers Grimm fairy tales, intertwining the plots of a few choice stories and exploring the consequences of the characters' wishes and quests. This humorous and heartfelt musical follows the classic tales of Cinderella, Little Red Riding Hood, Jack and the Beanstalk, and Rapunzel—all tied together by an original story involving a baker and his wife, their wish to begin a family and their interaction with the witch who has put a curse on them. Into the Woods based on the Tony-winning original musical by James Lapine and Stephen Sondheim, surrounds a baker and his wife's quest to break a witch's curse in order to start a family. Along the way, they encounter several well-known fairy tale characters, and together they learn what happens after "happily ever after".