Aaron Sorkin Says Christian Bale Will Be In Every Frame Of The Steve Jobs Film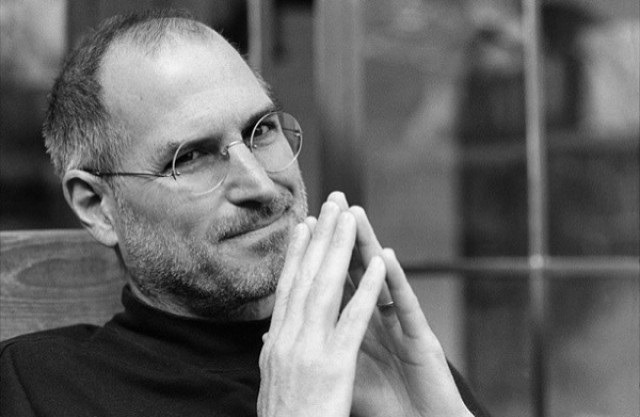 We thought Christian Bale was a pretty solid choice to play Steve Jobs in Danny Boyle's upcoming movie, but it turns out we weren't half as excited as writer Aaron Sorkin is. Calling Bale "the best actor on the board in a certain age range," Sorkin expressed his confidence that Bale would "crush it" as the late tech guru — in a role that is particularly difficult, and present in every single moment of the film.
Hit the jump to read the Aaron Sorkin Christian Bale comments.
Sorkin enthused about Bale in a chat with Bloomberg. "What we needed was the best actor," he said. "We needed the best actor on the board in a certain age range, and that's Chris Bale."
Bale entered talks for the Steve Jobs role last week, and Sorkin's comments seem to confirm his casting. Interestingly, the actor had previously been eyed by David Fincher, who was circling the director's chair before Boyle took over.
The writer added that Bale didn't even have to audition for the part — which is not all that unusual for a star of Bale's caliber, really, but still speaks to the confidence the filmmakers have in the actor. He continued:
The role is an extremely difficult role. He has more words to say in this movie than most people have in three movies combined. There isn't a scene or frame that he's not in and there's a tremendous amount of language. So it's an extremely difficult part and he's gonna crush it.
Of course there are tons of words. We wouldn't expect any less from the master of the walk-and-talk. The comments about Jobs being in every single frame is kind of amusing in light of Sorkin's earlier insistence that this was "not the story of Steve Jobs." I'm sure he simply meant there was more to it than Jobs, but speaking literally, you can't say a film that has Steve Jobs in every scene is not about Steve Jobs.
Other actors considered for the part under Boyle include Leonardo DiCaprio, Bradley Cooper, Matt Damon, and Ben Affleck, but I guess none of them were the "best" in that age range.
Kidding aside, Bale really does seem like the best pick. He's frankly a better actor than at least half the guys on that list, and his intensity should work well with Jobs' famously prickly charisma. Watch Sorkin gush over Bale below: