This Week In Trailers: Maidan, Layover, Little Hope Was Arson, Almost There, Happy Valley, Antartica: A Year On Ice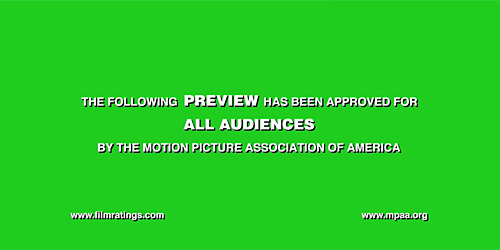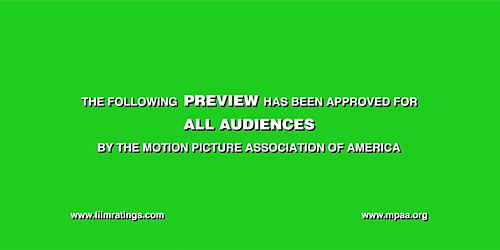 Trailers are an under-appreciated art form insofar that many times they're seen as vehicles for showing footage, explaining films away, or showing their hand about what moviegoers can expect. Foreign, domestic, independent, big budget: What better way to hone your skills as a thoughtful moviegoer than by deconstructing these little pieces of advertising? This week we dig into the ripple effect within Penn State's football program circa the Sandusky era, revisit an arsonist, be inspired by the portrait of an artist as an old man, find out what being abandoned in the frozen tundra can do to a person, say hi again to Nathalie Fay, and get political for a couple of minutes in the Ukraine.Happy Valley Trailer
This interests me.
As someone who couldn't care less about football in general, I'm fascinated by the cult of personality that swirls around players, coaches and tangential hangers-on. It's with extreme pleasure, though, that filmmaker Amir Bar-Lev, the man who brought us My Kid Could Paint That and the sharp The Tillman Story, is helping to deconstruct the destruction of a devastated community and revered football program. The trailer does a wonderful job in establishing why we're gathered here in the first place and reemphasizing the depths of which these stalwarts of college football were made to be gods among men. And even though it would be easy to see the through line that we love to tear down our heroes, this trailer goes deeper into the sinister effects that the allegations of child abuse and eventual conviction of the man who perpetrated these crimes. Further, it strikes a thoughtful tone about the examination about the events that led to that moment in time. Can't do much better than lay out the facts and let the talking heads talk.
Antartica: A Year On Ice Trailer
Sheer anxiety doesn't even come close to describing it.
I learned from an anthropology professor about a condition called pibloktoq. It's essentially snow craziness for people are are stuck together for a long period time in the winter months and is classified, in part, as a culture-bound syndrome. It's realness is debated but this trailer absolutely gets to the heart of what it's like to be packed together with your fellow man for a long period of time. Director Anthony Powell seems to have created a real slice-of-life documentary that interweaves commentary about the environment, politics and what it means to be in a fully functioning city but yet still be in a place where you're at the mercy of nature. Yes, this is not examining the depths of a criminal's soul or showcasing a social ill that needs remedying but movies like this can sometimes help calibrate our humanity and this looks like one that could help nudge it in the right direction.
Almost There Trailer
Heartbreaking.
This is one trailer you think is going to zig only for it to zag horribly. Directors Aaron Wickenden and Dan Rybicky decided to spend many many years with an old man who, they felt, didn't get his proper due as an artist. His sensibilities were different, his artwork even more so, but the intrinsic value of our protagonist's vision seemed like reason enough to follow this guy who turned out to be a book with a great story to tell. The trailer shares that quirky vibe in how it introduces us to Peter Anton, our artist in residence, which was a real s-hole. The art springs like a fount bursting with color and imagination while our living legend is depicted existing in what can only be described as squalor. The lines between subject and filmmaker absolutely seemed to be crossed but that only enhances the experience and the pull quotes from people who have seen, and are endorsing, seeing this movie. The dark reveal is still left shrouded in mystery, but for a little Kickstarter that could the trailer here just whets the appetite to see what skeletons live inside the man who has seemed to live so long on so little.
(Via Indiewire)
Little Hope Was Arson Trailer
It's haunting.
When I talked about a different version of this movie's trailer earlier this year I was taken by the content of the narrative but why we're returning to this documentary again is because the follow up is so haunting. Against the backdrop of the Governor of Texas, Rick Perry, giving his thoughts about church burnings you have a musical bed that connotes all the trappings of a modern day mystery. Filled with intrigue, deception, arson, you could do no better than director Theo Love's presentation of a story that seems so local, yet casts a deep net when you consider the subject matter. Then, at about the :45 second mark, everything changes. It becomes less about the coming together and more about the implications  about what a hunt for the arsonist or arsonists can do inside a community. The pull-quotes extolling the goodness of this work, combined with the ferocity of the hunt, capture, and possible redemption of the players involved makes this a must-see on my list.
Maidan Trailer
I don't suppose to know anything about this.
Of what little I can surmise of Sergei Loznitsa's documentary of the uprising that happened in Ukraine I can tell it doesn't end well for anyone. Still hasn't.  This is one of those trailers where the emphasis is not on the selling of an idea or a narrative but of a moment. What great trailers like this ought to do, and what this accomplishes, is to get the hell out of the way between the safe distance we're used to seeing (usually off to to side to witness both sides of an event) and getting right into the moment itself. This feels visceral, this feels real, and this, ultimately, feels dangerous. Like any revolution, only by capturing the moment can you hope to understand it. This seems about as raw as it gets.
Layover Trailer
Look, I know I talked about it last week.
I haven't bought the movie, I haven't been paid in any way to promote the movie, I don't even know if I'll like the damn thing, but this is a great trailer and trumps the last one by a french country mile. Joshua Caldwell's ode to the witching hours explodes, I can pinpoint it, at the :35 second mark. The kudos, the pull-quotes, and then Cathedrals' "Unbound" elevates our consciousness into stratospheric heights. It gives us the quick beats, the moments, and just enough speculative material for our imaginations to run wild with. Fantastic blend of music, visuals and emotion.
Nota bene: If you have any suggestions of trailers to possibly be included in this column, even have a trailer of your own to pitch, please let me know by sending me a note at Christopher_Stipp@yahoo.com or look me up via Twitter at @Stipp
In case you missed them, here are the other trailers we covered at /Film this week:
Feast Trailer – Cute.
Queens of the Ring Trailer – Looks truly forgettable.
Drumline: A New Beat Trailer - Pretty sure it doesn't make any kind of case as to why it needs to exist.
The Woman in Black: Angel of Death Trailer – You could do worse but it's strength here is its atmospherics.
The Gambler Trailer - Great use of the red band designation.
Magician Trailer – Fascinating.
The Avengers: Age of Ultron Trailer - I'm a bigger fan of the quieter moments we're given than of anything else.
Insidious: Chapter 3 Trailer – Too heavy on the scares. The natural progression we got from the first one feels almost steamrolled by the emphasis on blunt force trauma of effects.
Judge Dredd: Superfiend Trailer - Not feeling this vision.