'Firefly' And 'Homeland' Star Morena Baccarin Joins 'Gotham' In Crucial Role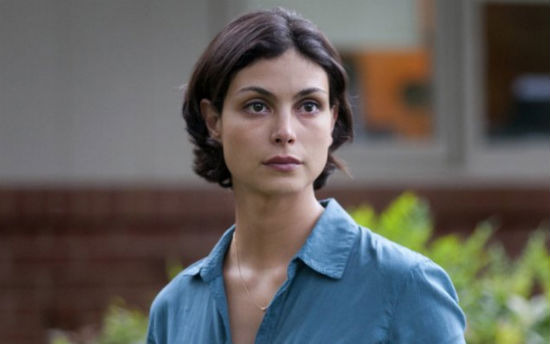 Bruce Wayne will soon join Mal Reynolds and Nicholas Brody as pop culture characters who love Morena Baccarin. The actress, who starred in Joss Whedon's Firefly and Showtime's Homeland, is now joining the hit show Gotham. She'll play Dr. Leslie Thompkins, a physician who was close friends with Bruce Wayne's parents and is currently employed at Arkham Asylum. The part will start off as a recurring role with the aim to become a series regular in season 2.
Deadline broke the news of the casting.
In the comics, Thompkins eventually becomes a surrogate parent for Bruce Wayne; she's one of the few people who knows he's Batman. This being Gotham, that's probably a long way down the road, but the insistence that she'll be a series regular in season 2 could offer a hint she'll be with Bruce a lot moving forward.
Here's how Deadline described the role in the show:
Dr. Leslie Thompkins, a gifted and dedicated physician who was a friend of Bruce Wayne's parents, Thomas and Martha. She is determined to use her skills to aid Gotham's most in need, which currently means working at the newly opened Arkham Asylum's Home for the Criminally Insane. In addition to her medical skills, her coolness under pressure will serve her well as she finds herself drawn close to James Gordon and into more and more dangerous waters.
So she's love interest for Detective Gordon as well? Maybe that's how she'll fit into season 2.
Baccarin is a favorite among genre fans. While she sort of hit the mainstream playing the mentally tortured wife of Brody on Homeland, her role as Inara on Firefly was incredibly memorable. If only the show had been a bigger hit, it had the potential to turn her into a massive star. Instead, Baccarin has chosen small but exciting roles, like the leader of the bad guys on V.
Also of note, this is not Baccarin's first time as a DC Comics character. She voiced Black Canary on the animated Justice League TV show from the last decade, provided a voice in Batman: The Brave and the Bold and was Talia al Ghul in this year's animated feature, Son of Batman. She's practically a DC regular at this point.
What do you think about Baccarin showing up in Gotham? How about the character of Thompkins?