'Drumline: A New Beat' Trailer: "Yeah, We Can Still Do That"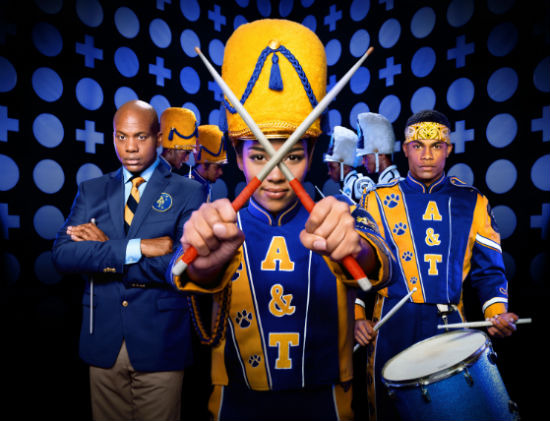 Twelve years has passed since a young, cocky freshman named Devon Miles showed up at fictional Atlanta A&T University to be part of their marching band. That's the set up of 2002's cult hit Drumline, which starred Nick Cannon as the main character. Now, in real time both on screen and off, the character and actor are back for Drumline: A New Beat. Cannon is a producer and has a small role in the TV sequel, which follows the Atlanta A&T bands latest crop of students, now lead by star of the first film, Leonard Roberts.
We've seen a few clips from the film, but with the premiere coming up in less than a week, a full trailer is now out. Check out the full Drumline 2 trailer below.
Thanks to The Hollywood Reporter for the Drumline 2 trailer.
Drumline 2 Trailer
Joke all you want but I'll never turn off Drumline. I think the first movie is fun and I'm legitimately looking forward to this sequel. Sure it could never live up to the energy of the first time, but it's a fun world and I'm interested to see what they do next.
Drumline: A New Beat will premiere Monday, Oct. 27 at 9 p.m. ET/PT on VH1. Here's the official description:
"Drumline: A New Beat" will eschew a sequel format, instead focusing on a new set of characters at a fictional New Orleans university. The story follows Danielle (Dani) Bolton, an upper class Brooklyn girl who defies her parents in order to attend a college in Louisiana so she can join – and revitalize – their once-prominent drumline. Dani's quest to become the first female section leader of the drumline in the school's history will be hampered by upperclassmen (including her cousin, Tyree), her feelings for fellow band mate and rival, Jayven, and the school's crosstown rivals.
"DRUMLINE was not just a successful film; it was a cultural happening," says Nick Cannon. "Even though it was released over a decade ago, I am constantly approached by people on the street who tell me how much of an impact it made on them. As a producer, my thought was, 'How do we create an updated version that would translate to today's audience and still feel fresh and original?' Adding a female lead character really makes sense and VH1 is the perfect network to partner with on this modernized take on what is considered a unique and classic film experience. "