Superhero Bits: Captain America 3, Guardians Of The Galaxy, Batman V Superman, Arrow, Suicide Squad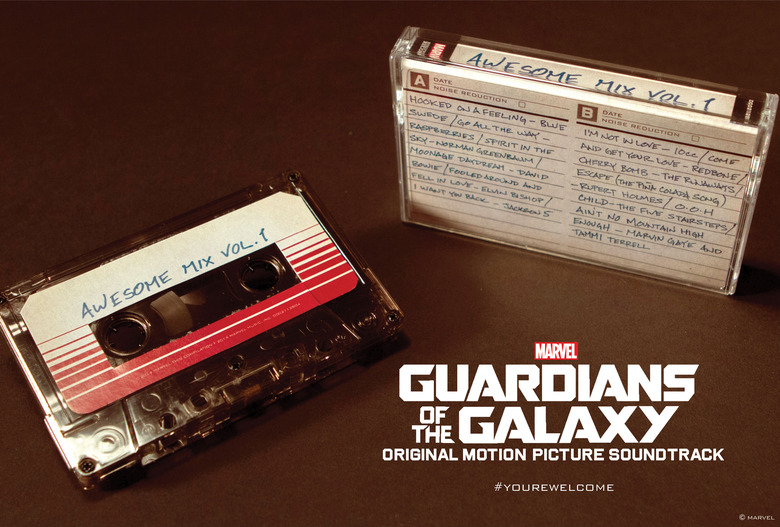 How can you get the Guardians of the Galaxy Awesome Mix Volume 1 on cassette tape? What did Robert Downey Jr. finally say when asked about appearing in Captain America 3? Which former X-Men villain has joined the cast of Arrow? What film does David Ayer compare Suicide Squad to? Which effects milestone will Avengers: Age of Ultron set for Marvel? Is there a problem with those Batman stamps? What exactly is being shot at Michigan State University for Batman v Superman? Read about all this and more in today's Superhero Bits.
For the first time anywhere, Robert Downey Jr. talked about Captain America 3. Kind of. He doesn't confirm he's in it but teases it'll be huge.
Sky Studios at the O2 in London has a cool X-Men: Days of Future Past experience featuring an 18 foot sentinel.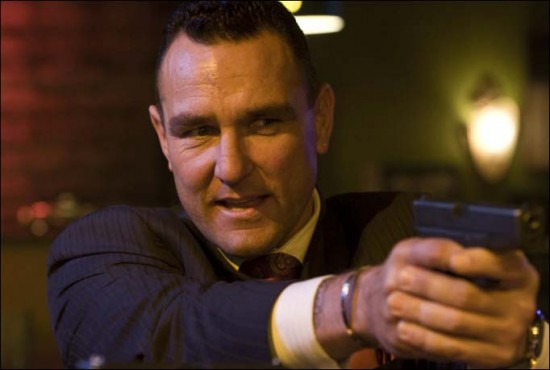 The Juggernaut himself, Vinnie Jones, has joined Arrow as Danny "Brick" Brickwell via Variety.
Empire talked to David Ayer about Suicide Squad and he called it "A Dirty Dozen with supervillains."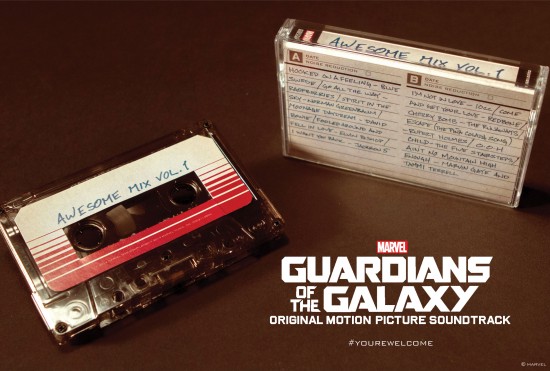 The Guardians of the Galaxy Awesome Mix will be availble on cassette tape as part of Record Store Day.
Avengers Age of Ultron will have over 3,000 VFX shots making it the most effects heavy Marvel Studios movie yet.
I don't remember seeing these aliens in Guardians of the Galaxy, do you?
James Gunn spoke about an extended version of the fake laugh scene in Guardians of the Galaxy, which will be on the Blu-ray.
Due to the amount of graphics and images included in Superhero Bits, we have to split this post over TWO pages. Click the link above to continue to the second page of Superhero Bits.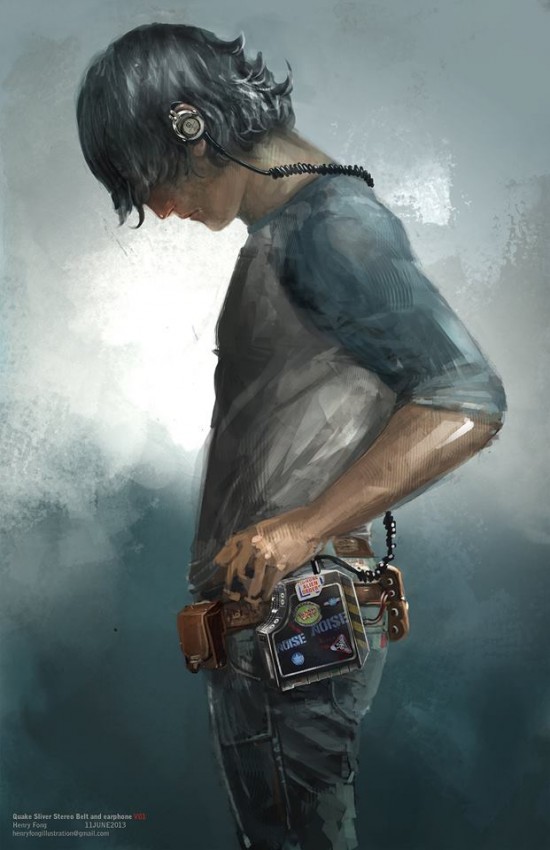 Awesome Quicksilver concept art by Henry Fong, via Comic Book Movie.
Latino Review has some new details about the Batman v Superman scene filming at Michigan State University.

This image of the upcoming Avengers: Age of Ultron figures sizes teases some of the new characters and their stature.
New photos from the set of Batman v Superman show the stars in the street clothes going home.
Featurette on the next episode of The Flash.
There's some controversy over the United States Postal Services Batman stamps, according to Business Week.
This fan tried to recreate the Batman v Superman footage from Comic-Con.
Victoria Alonso, Marvel's executive producer and executive vice president of visual effects & post-production, said she wishes the company would do a female superhero movie.