Star Wars Bits: See The 'Episode VII' Crew Hat; Christina Chong, George Lucas And 'Rebels' Featurettes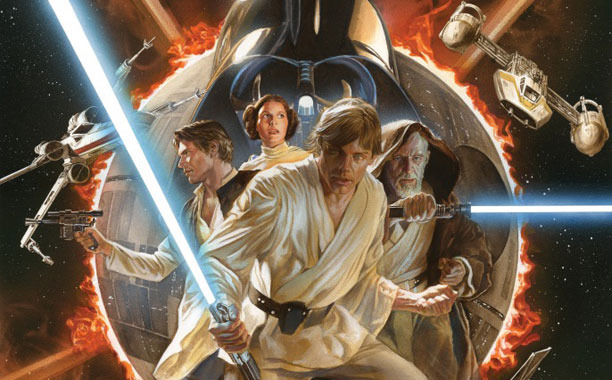 Two of the actresses in Star Wars Episode VII are in the news, as is Star Wars Rebels, George Lucas and more. Read about all this in this edition of Star Wars Bits.
Lupita Nyong'o posted an image of herself in the Star Wars Episode VII crew hat.
Actress Christina Chong has finished filming Star Wars Episode VII.
Watch two featurettes about Star Wars Rebels featuring new footage and making of information.
Alex Ross reveals a variant cover of the new Marvel Comics Star Wars #1.
George Lucas has some harsh words for the Hollywood studio system.
Star Wars Episode VII made Abu Dhabi a hot filming spot.
German TV is getting an all Star Wars TV station in December.
Oscar-winner Lupita Nyong'o hasn't been on social media much since being cast in Star Wars Episode VII, but a recent Instagram revealed her excitement and the crew hat for Star Wars Episode VII. Her Instagram is here, but this is the photo.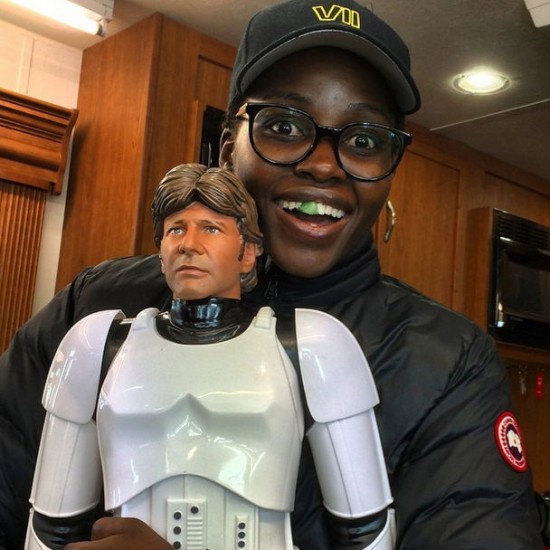 She has yet to be officially announced as a cast member by a London management company (via JediNews) revealed that actress Christina Chong has finished filming on Episode VII.
Star Wars 7 News found that someone posted this video from the Star Wars Rebels: Spark of Rebellion Blu-ray featuring some new footage from the rest of Star Wars Rebels season 1. Check it out.
Plus, the official Star Wars YouTube uploaded a few new videos over the past few days. There an interview with Kanan himself, Freddie Prinze Jr., a few clips and this cool video called Igniting a Legacy.
Marvel Comics will release new Star Wars comics in 2015 and, to commemorate issue #1, they've got legendary artist Alex Ross to pay homage to the original Star Wars #1 with this variant cover. Thanks to EW.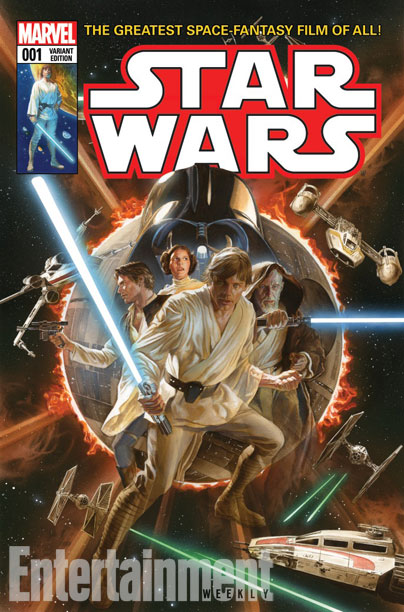 Speaking to Charlie Rose in Chicago, George Lucas blamed the problems in Hollywood on the fact studios are run by men and women who are more corporate rather than creative. You can watch the full video at this link, but here's one of the better quotes:
You're selling creativity. Raw creativity from talented people. Now, the problem has always been the studios. Although the beginning of the studios, the entrepreneurs who ran the studios were sort of creative guys. They would just take books and turn them into movies and do things like that. Suddenly all these corporations were coming in. They didn't know anything about the movie business
An article at the Hollywood Reporter talked to some of the members of the film community in the Middle East and revealed how Star Wars Episode VII was supposed to shoot in Jordan but, at the last minute, changed to Abu Dhabi. That change made lots of other productions interested in the city as a location. Read the full story at the previous link.
Starting December 1, German Star Wars fans have a real treat to look forward too. Sky Deutschland will air the six Star Wars films, in HD, on a loop for two weeks. In between, there will be all matter of making of documentaries, specials and more. You can read more at the Hollywood Reporter.
More Star Wars Bits coming soon.