The Locations For 'Sharknado 3' Have Been Revealed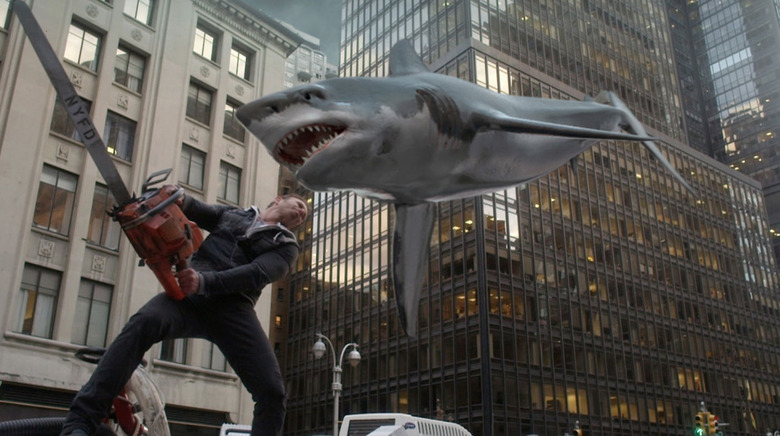 First it was Los Angeles, then it was New York, so where will the Sharknado hit next?
Sharkando 3 is in the works for the Summer of 2015 and now we know it'll take place all up and down "The Feast Coast," ranging from Washington D.C. to Orlando, Florida. Read more about the Sharknado 3 location below.
The Sharknado Twitter feed broke the news of the location, which had been a big debate among Sharknado fans.
BREAKING: It's official! From DC to Orlando... #Sharknado3 Takes on the Feast Coast! #SyfyPT

— Sharknado (@SharknadoSYFY) October 20, 2014
The specific mention of Washington DC and Orlando lead many to believe The White House will get targeted and maybe some kind of theme park. Also – DC had previously been rumored as the location, but the more sprawling, multi-state setting sets the stage for a much different kind of movie. Maybe we'll see a Sharknado road trip.
Ian Ziering and Tara Reid will return to their starring roles in the film. Daniel Radcliffe wants to cameo, but there's no word on that yet.
The second Sharknado, specifically called The Second One, had 3.9 million viewers, making it the most watched original movie ever on SyFy.
What do you think of the Sharknado 3 location?