David Simon Dishes On 'The Wire' Spinoff That Never Happened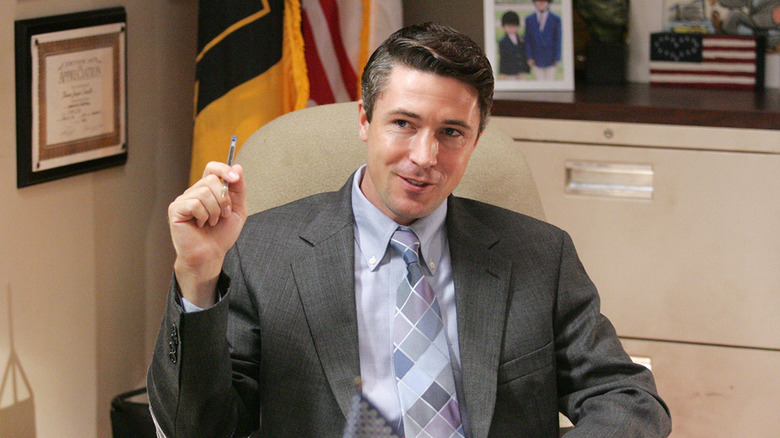 HBO's The Wire ended its run in 2008 after 60 episodes across five acclaimed seasons. But if creator David Simon had had his way, he might have stuck around that universe a little bit longer. In a recent interview, he talked about his discarded plans for a The Wire spinoff centered on Tommy Carcetti, the Baltimore politician played by Aidan Gillen.
Hit the jump for more details about The Wire spinoff that never was, including Simon's explanation of why it never was.
We were actually trying to spin off the city hall show and do a political show. We wrote a bunch of scripts that would spin off after Season 3 of The Wire. But HBO said, 'No, we only want one show that nobody is watching in Baltimore, not two!'
Which seems fair, frankly. HBO may not be as dependent on Nielsen figures as other networks, but it's still in the business of making money. Despite all the praise The Wire has received over the years, actual ratings for the show were never all that high.
This isn't the first time Simon has discussed his plans for The Wire spinoff that never happened. He got even more in depth during an interview with Salon in 2012, during which he also revealed that the name of the show would have been The Hall, and that he had intended for the two shows to run in tandem. Simon continued:
But if you ask me that would have been an incredible political show, watching Carcetti even more intimately than we were able to portray him within the show, watching that guy maneuver toward the governorship and maybe beyond. That would have been an incredible journey through what politics actually is. Not 'Father Knows Best' politics, but actual politics. I reached out to some of the better political writers, and they were like, 'Yeah, if you can get that, I'm on.' I was already constructing a writing staff.
While those plans never came to fruition, things ultimately worked out fine for both Simon and the former Tommy Carcetti. Gillen wound up returning to HBO in 2011 for Game of Thrones, where he's been playing a politician of a different sort. Meanwhile, Simon is working on a new HBO drama, Show Me a Hero starring Oscar Isaac. It's not a Tommy Carcetti show, but it does center around a mayor dealing with a divided American city.