Today In TV Shows Based On Movies: NBC Making 'Marley & Me' Sequel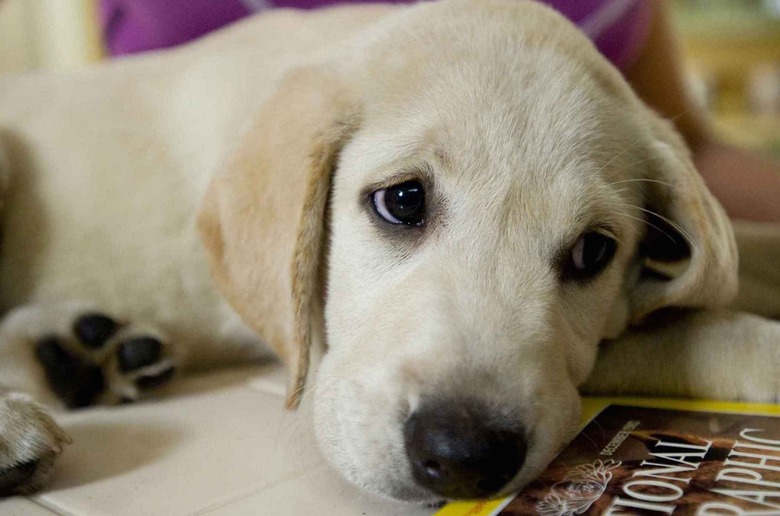 Over the past several weeks, we've cheered, sighed, and rolled our eyes as the networks have ordered project after project based on old movies. But NBC's latest announcement may be the first to make our eyes well up.
NBC has given a put pilot commitment to a Marley and Me TV series, a follow-up to the 2008 dramedy directed by David Frankel. Based on the memoir by John Grogan, the film followed the ups and downs of Grogan's relationship with his dog. Hit the jump for more on the Marley and Me TV series.
They name the new dog Marley because she inherits all of Marley's stuff, which already has Marley's name on it. And wouldn't you know it, the new dog is also just like Marley! She's equally unruly, destructive, and loving. And, one presumes, equally mortal.
Because while there's no confirmation that NBC plans to kill off Marley, anyone who's even heard of the movie Marley & Me probably knows it as the movie where the cute dog dies. Which means we're all going to be watching this show with a growing knot of dread in our stomachs, waiting for the moment Marley #2 bites it.
Will the show kill off a puppy every time it needs a ratings spike? Or will it lull audiences into a false sense of security, allowing us to fall in love with this new Marley over many years before finally offing her? (George R.R. Martin himself might tip his newsboy if they pull off that trick.) And what happens when Marley finally goes? Will the Grogans just get another dog and name that one Marley, too? Are these people just doomed to raise Marleys and watch them die forever?
Really, there's no way a Marley & Me sequel won't end in a seven-tissue sobfest — but for some reason, NBC thinks this is comedy gold and is planning the Marley and Me TV series as a single-camera sitcom. Jenny Bicks (Sex and the City, The Big C) will script, and Frankel will direct the pilot. Both are executive producing as well, alongside the film's producer Karen Rosenfelt.
Now if you'll excuse me, I'm going to go hug my cat and give him stern instructions to never, ever leave me.
[Source: Deadline]