Early Buzz: 'Big Hero 6' Is Another Winner For Disney Animation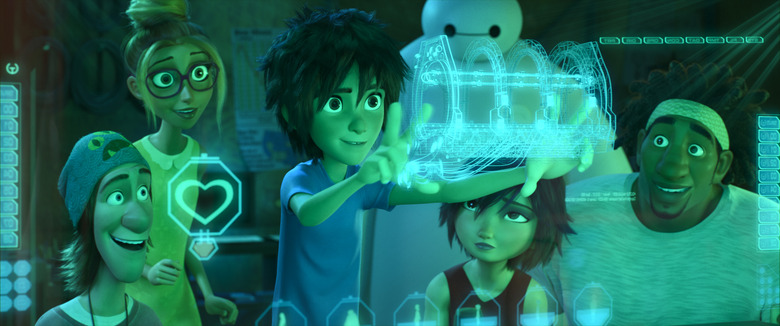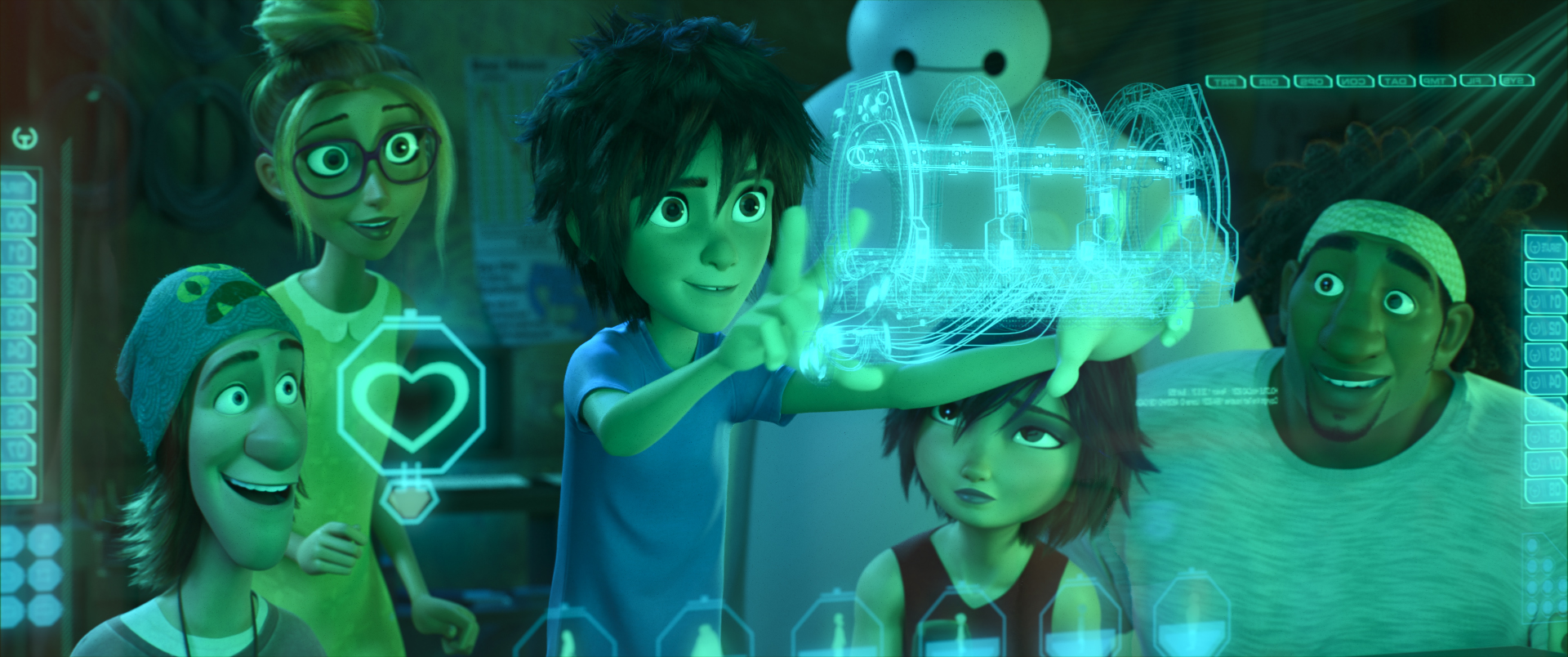 November 7 brings two of the biggest movies of the year. First is Christopher Nolan's Interstellar and the second is Disney Animation's Big Hero 6. Interstellar has only screened for a very small selection of people but Big Hero 6 is starting to roll out. Thursday night, the social media embargo on the film broke and the Twitter reactions began.
The early verdict based on about a dozen opinions? Disney Animation has another hit on their hands. Not all the opinions are warm and fuzzy though. Below, you can read a little early buzz about Disney's Big Hero 6.
Here are a selection of Big Hero 6 review tweets from members of the press and some guests about Big Hero 6. Note: Yes, I'm using my own tweet here, too, but can't elaborate until a later date. (Nor fix my spelling. Twitter can be embarrassing sometimes).
Oh crap, Big Hero 6 social embargo is up! It's freaking awesome! High energy action, lots of surprised and just the right amount of emotion

— Germain Lussier (@GermainLussier) October 17, 2014
#BigHero6 is visually inventive, exciting and astounding. Kids are gonna lose their friggin' minds over it.

— Courtney Howard (@Lulamaybelle) October 17, 2014
BIG HERO 6 is basically a REAL GENIUS riff in which the nerds become superheroes. Very sweet movie.

— Jeremy Smith (@mrbeaks) October 17, 2014
#BigHero6 is a wonderful follow-up to #Frozen, one of the very best movies based on a Marvel property and a moving exploration of grief.

— Drew Taylor (@DrewTailored) October 17, 2014
Just saw #BigHero6 and now I want my very own Baymax. Disney Animation and Marvel make a GREAT team, it's a truly fun, stunning film.

— Brian Particelli (@BrianParticelli) October 17, 2014
LOVED Big Hero 6! Can't wait for it to hit November 7th so that we can see it again ☺ http://t.co/sydK4O9Y3L

— Nathan Best (@Nathan_Best) October 17, 2014
It's an understatement when I say I LOVED Big Hero 6!

— Kyle Burbank (@KyleBurbank) October 17, 2014
The verdict is in: #BigHero6 is a whole lot of fun. Enjoyed it immensely.

— Aaron Pruner (@AaronFlux) October 17, 2014
#BigHero6 is the best animated film of the year hands down!!! Thank you @KylieEricaMar for taking me to see it!!!!!! pic.twitter.com/9SJfqdW6w3

— Nick Uhas (@nickuhas) October 17, 2014
Big Hero 6 was great! Lots of fun, great pacing, cool surprises. Loved it!

— LaughingPlace.com (@laughing_place) October 17, 2014
So happy #BigHero6 was good, was kinda worried it might not be. @DisneyAnimation is on their A-GAME folks

— MouseInfo (@MouseInfo) October 17, 2014
Pretty strong average there, don't you think?
We'll have more on the film soon, including a second interview with the directors. The first, which was conducted over the summer, can be read at this link. That's totally spoiler free and just about the process of making the movie. You can also read our interview with the guys who helped come up with the story (again spoiler free) and a ton of cool, interesting info from the making of the film at this link.
Big Hero 6 features the voices of Ryan Potter, Scott Adsit, T.J. Miller, Jaime Chung, Damon Wayans, Jr., Genesis Rodriguez, Daniel Henney, Maya Rudolph, James Cromwell, and Alan Tudyk. It opens November 7:
With all the heart and humor audiences expect from Walt Disney Animation Studios, "Big Hero 6" is an action-packed comedy-adventure about robotics prodigy Hiro Hamada, who's catapulted into the midst of a dangerous plot and must transform his closest companion—a robot named Baymax—and a diverse group of friends into a band of high-tech heroes.