Christopher Walken Glowers Over Allison Williams In First 'Peter Pan Live!' Poster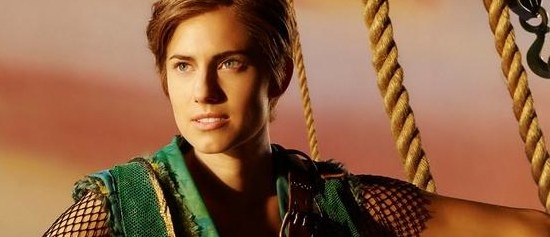 As one live-action fairy tale after another winds its way to the big screen, NBC is doing one better with an actual live production. Following the smash success (well, ratings-wise) of last winter's The Sound of Music Live!, the network is putting on Peter Pan Live! this winter.
Allison Williams stars as the boy who never grew up (which kinda fits, since Girls is all about girls who can't quite seem to grow up) and Christopher Walken plays the malicious Captain Hook. The first Peter Pan Live poster has just been revealed and you can see it after the jump.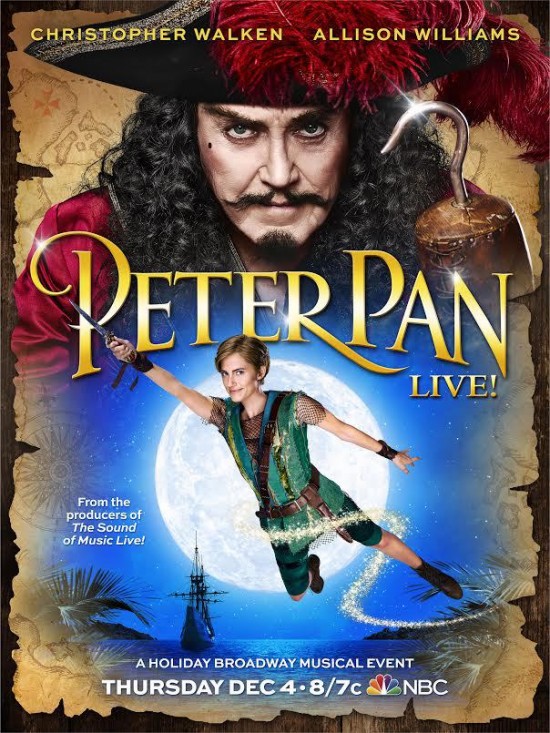 [via Variety]
It's so, so cheesy, and Williams' costume still looks incredibly cheap. But that all kind of suits the production, doesn't it? If it's anything like Sound of Music Live!, a lot of the entertainment is going to come from the anticipation of horrible things happening. Better an entertaining train wreck than a technically competent snooze.
Even Williams knows any potential screw-ups are part of the fun. "What could go wrong in a live televised production with simultaneous flying, sword fighting and singing?" she joked in her casting announcement.
Aside from Williams and Walken, much of the cast consists of theater vets. Christian Borle (who played Max in Sound of Music Live!) is Mr. Darling and Smee, Kelli O'Hara is Mrs. Darling, Taylor Louderman is Wendy, and Alanna Saunders is Tiger Lily.
Peter Pan Live! airs December 4 at 8/7c on NBC, as you can see on the poster. Sound of Music Live! director Rob Ashford returns to helm, while Craig Zadan and Neil Meron will once again executive produce.