First Look: Alamo Drafthouse LA Location Concept Renders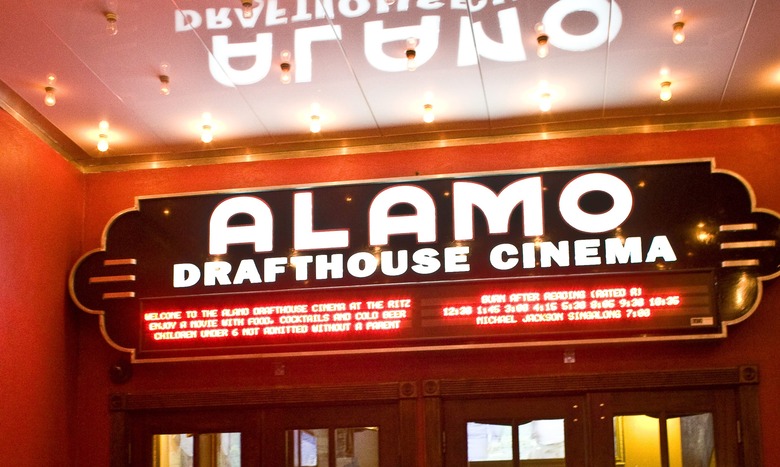 We've seen a lot of concept art for locations in film, but we don't highlight too many concepts of real-world spaces. But the planned Los Angeles expansion of the Alamo Drafthouse theater chain is reason to deviate from our typical pattern. We know the theater is planned to feature 9 screens that can house about 800 people in the downtown location off Flower St. Now these concept renderings show us an exterior view of the planned space.
For interior designs, we'll have to wait, but Curbed LA has a big batch of renders for the plans for The Bloc, which is the new name for the "Macy's Fortress" space in downtown Los Angeles. Plans include, as we've known, the Alamo Drafthouse, as well as direct subway access, a Sheraton hotel, and quite a few other businesses.
This is the exterior along Flower at the intersection with 7th.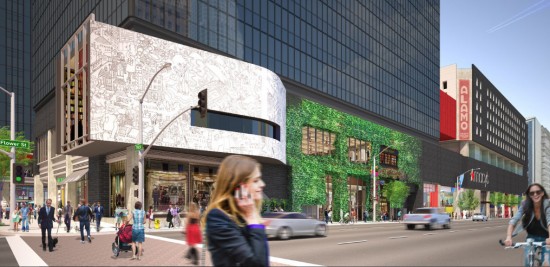 And this is the dead-on view of the theater exterior from Flower.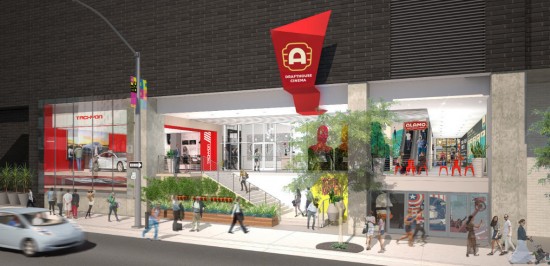 Finally, here's an aerial view, so you'll know what to look for in any Michael Mann film that shoots after this complex opens.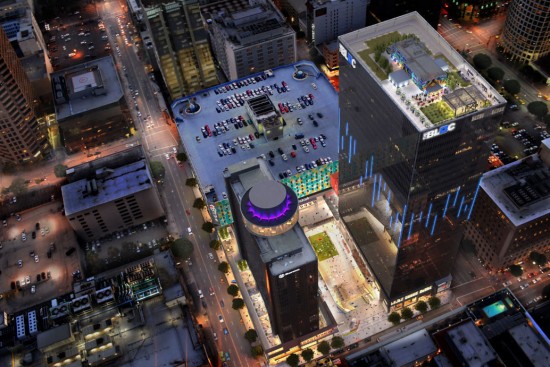 There are a lot more concept renders at Curbed, but these are the few that show anything of the theater. In this render, that's 7th Street at the bottom; the flash of red just above the biggest building in the lower right corner will represent the Alamo to the interior space; the Flower Street entrance seen above is on the right side of this block, which we can't see here.
The planned opening for the Alamo was originally announced as 2015, and entire complex is said to be ready for fall 2015. Looking at these concepts it's easy to wonder how they'll possibly make that date. We'll hope the Alamo, at least, opens its doors as planned next year.