'Top Five' Trailer: Chris Rock Goes Straight For The Good Stuff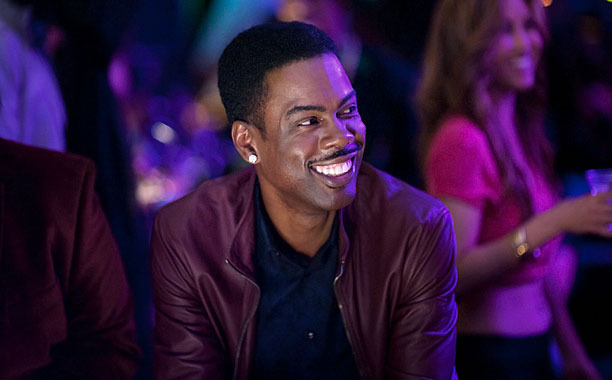 Chris Rock writes, directs and stars in Top Five, which premiered at the Toronto Film Festival this past September. There it scored both critical raves and a massive distribution deal, with Paramount buying the film for $12.5m. Now Paramount has dropped the first Top Five trailer, in which we meet Rock's character, a nearly washed-up comedian and movie star who is trying to figure out the next act of his life. Along the way he spends time with a New York Times reporter (Rosario Dawson) assigned to write a story about him, and things get complicated. Check out the trailer below.
In addition to Rock and Dawson, you'll see a huge cast here: Gabrielle Union, Kevin Hart, Tracy Morgan, Cedric the Entertainer, JB Smoove, Sherri Shepherd, Anders Holm, Romany Malco, Leslie Jones, Michael Che, Whoopi Goldberg, and Jay Pharaoh. You won't see Jerry Seinfeld here, but he's got a scene that people at TIFF seemed to love.
Oh, and the whole movie takes place in one day. That's a good limitation on the story. I love what we see here — it's like Rock took elements from his life and the lives of other people in similar positions, and folded them into a film inspired by a whole stretch of grounded comedians, with Louie, Curb Your Enthusiasm, and even Julie Delpy's 2 Days in New York, in which Rock co-starred, as recent inspirations.
Top Five opens on December 12. Trailer via YouTube.
A comedian tries to make it as a serious actor when his reality-TV star fiancé talks him into broadcasting their wedding on her TV show.