New 'Poltergeist' Is Rated PG-13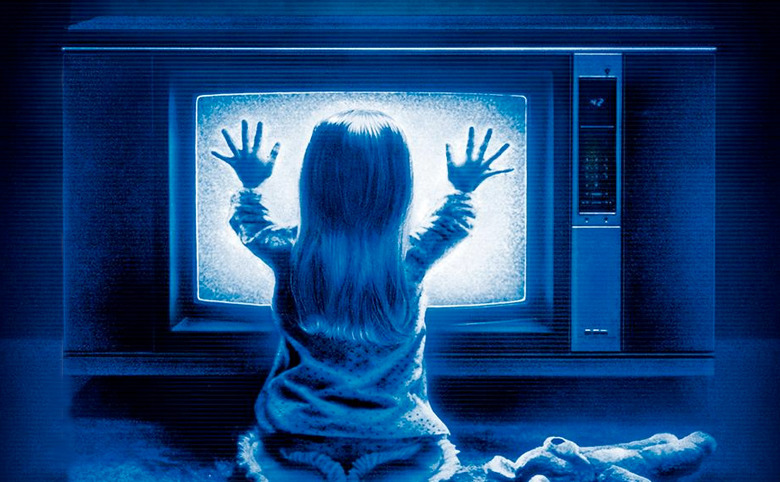 The original Poltergeist was at the beginning of a ratings controversy that ended up creating the PG-13 rating, as the intense film went out as a PG movie. Now the remake, which is set for release next summer, is evidently way too hardcore for a PG. The 2015 Poltergeist is rated PG-13.
When the first Poltergeist went out to the MPAA it scored an R rating in 1982. Steven Spielberg managed to talk the MPAA down to a PG, but anyone who saw the final film knew that a PG rating was pretty light for that movie. Two years later the one-two punch of Indiana Jones and the Temple of Doom and Gremlins, both rated PG, turned out to be the provocation that led to the PG-13.
Now, the new Poltergeist has gone before the MPAA and walked away with a PG-13 for "intense frightening sequences, brief suggestive material, and some language."
The new film is directed by Gil Keenan, with Sam Raimi producing. Jared Harris plays a TV personality who hosts a cable TV show called  "Haunted House Cleaners." That brings him into contact with a family (including Sam Rockwell and Rosemarie DeWitt) whose house is haunted in some manner. Saxon Sharbino and Jane Adams also star. The film is said to be both a sequel and reboot.
Poltergeist will open in theaters (in 3D) on July 24, 2015. [via B-D]