'Fury' Video Review - Great Tank Battles And Performances Redeem Weak Character Work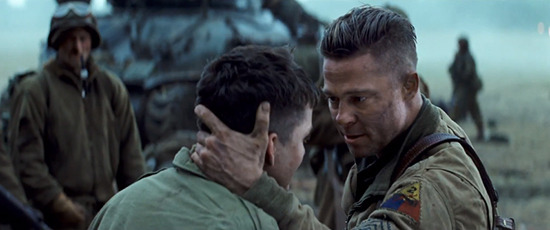 David Ayer's Fury is a solid film. If features great performances all around, the tank battles are legitimately thrilling, and there is some really unsettling imagery that lands the message of how war is hell. But the film, like many of Ayer's other movies, glorifies the idea of being part of an unflinching brotherhood in the face of unspeakable odds. And that's simply not the message I took away from watching it.
Hit the jump to see my full video review of Fury.