'Game Of Thrones' Star Pedro Pascal Joins 'Ben-Hur'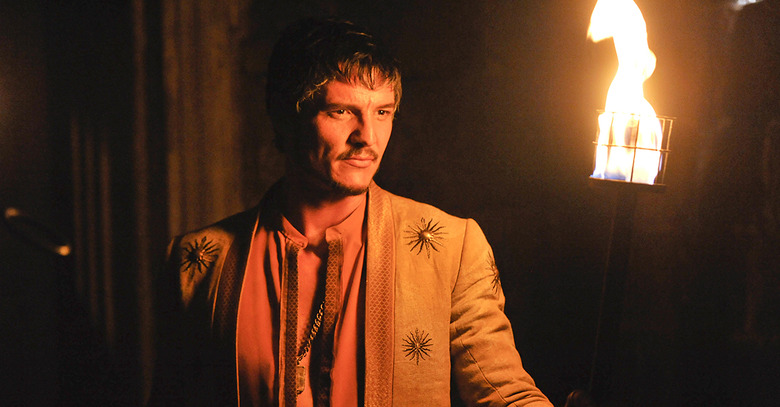 Maybe the world doesn't really need another Ben-Hur, but if it has to have one it may as well feature an intriguing cast. Jack Huston, Toby Kebbell, and Morgan Freeman signed on for the Timur Bekmambetov-directed epic last month, and future Wonder Woman Gal Gadot nabbed the female lead yesterday.
As of today, the latest addition to the cast is Pedro Pascal, last seen battling the second strongest man in the world on Game of Thrones. Hit the jump for more details on the Pedro Pascal Ben-Hur casting.
As always, though, the meat of the story will focus on Ben-Hur (Huston) and his quest for revenge against his former childhood friend Messala (Kebbell). It was Messala's betrayal that led to Ben-Hur being sold into slavery and his sister and mother getting thrown in jail. One thing leads to another, and before you know it Ben-Hur is racing a chariot that runs on righteous vengeance.
Rounding out the cast of characters so far are Freeman as Ildarin, the sheik who teaches Ben-Hur to become a champion chariot racer, and Gadot as Esther, a slave and Ben-Hur's love interest.
Pascal was only on HBO's Game of Thrones for a short time, but he made a strong impression from his very first appearance and quickly became a fan favorite. Since completing his stint on Game of Thrones Season 4, he's wrapped production on two indies, Bloodsucking Bastards and Sweets, and booked a starring role in the Netflix drug drama Narcos.
Shooting on Ben-Hur begins early next year in Europe for release on February 26, 2016.