Ryan Gosling, Margot Robbie, Will Smith And Tom Hardy Have 'Suicide Squad' Offers; Gosling Also Up For 'Dr. Strange'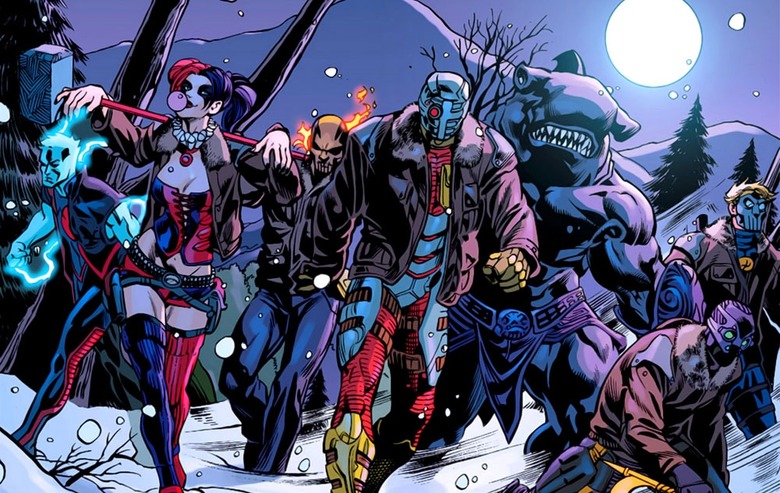 The announcement that David Ayer's DC Comics Suicide Squad movie was sandwiched between Batman v Superman, Wonder Woman and Justice League kind of made it seem like an afterthought. However, the first round of casting rumors has begun to circulate and they suggest, even if these actors don't take the rolls, Warner Bros. has high hopes for the supervillain team-up film.
The Hollywood Reporter says that not only is Ryan Gosling being courted for a role, Will Smith, Tom Hardy and Margot Robbie all have offers to appear in the movie. Plus, while we may not know who is up for what role, El Mayimbe on Twitter says the team members who are in the script are Amanda Waller, Deadshot, Harkness and Vixen.
And if that's not enough, Gosling is also interested in possibly playing Doctor Strange. Read more about the Suicide Squad movie cast rumors below.
The Hollywood Reporter broke this news.
Now, it's important to note that Will Smith, Tom Hardy and Margot Robbie are all beloved by Warner Bros. They're currently starring in three of their upcoming tentpoles: Focus, Mad Max: Fury Road and Tarzan, respectively. So while they might have offers, that by no means means they'll be in the movie. Same for Gosling, who is one of those wishlist actors for almost every filmmaker.
But shooting for the stars on this little supervillain team-up film does show Warner Bros. isn't making Suicide Squad an afterthought. They want a big movie with big stars and even if it's not any of those three, it'll be names.
Back to Gosling though, the whole THR article is mostly about the fact he's ready to embrace a franchise. While long opposed to going too mainstream with his roles, Gosling has finally changed his tune and is looking long and hard not only at Suicide Squad, but Doctor Strange as well as a new Houdini franchise starter.
What are your thoughts on Suicide Squad and Ryan Gosling?