'Dying Of The Light' Trailer: Nicolas Cage Wants To Do Something Worth Remembering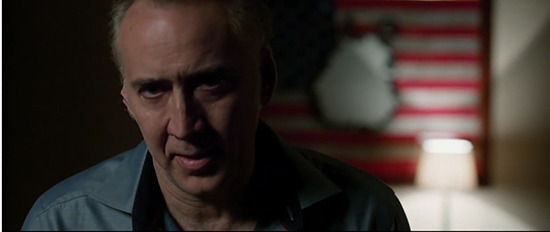 In Dying of the Light Nicolas Cage plays an intelligence agent who wants to do something worth remembering. Based on the Dying of the Light trailer, Nic Cage may not achieve the same thing in this movie.
We've followed the film's strange history for a while: scripted by Paul Schrader, Dying of the Light was originally going to be directed by Nicolas Winding Refn, with Harrison Ford in the lead. But Ford and Refn had creative differences and that version fell apart. Eventually Schrader directed the film with Cage starring and Refn acting as exec producer. But there has been conflict between Schrader and the film's primary producers, resulting in a final edit that does not involve the director. Check out the trailer below to see a representation of what will hit theaters in December.
Dying of the Light hits on December 5. Trailer via YouTube.
Academy Award® winner Nicolas Cage ignites a powder keg of action in this electrifying cloak-and-dagger thriller. Evan Lake (Cage), a veteran CIA agent, has been ordered to retire. But when his protégé (Anton Yelchin) uncovers evidence that Lake's nemesis, the terrorist Banir (Alexander Karim), has resurfaced, Lake goes rogue, embarking on a perilous, intercontinental mission to eliminate his sworn enemy.