TV Bits: 'Top Of The Lake' Season 2, 'Monster-In-Law', 'In Good Company', Steve McQueen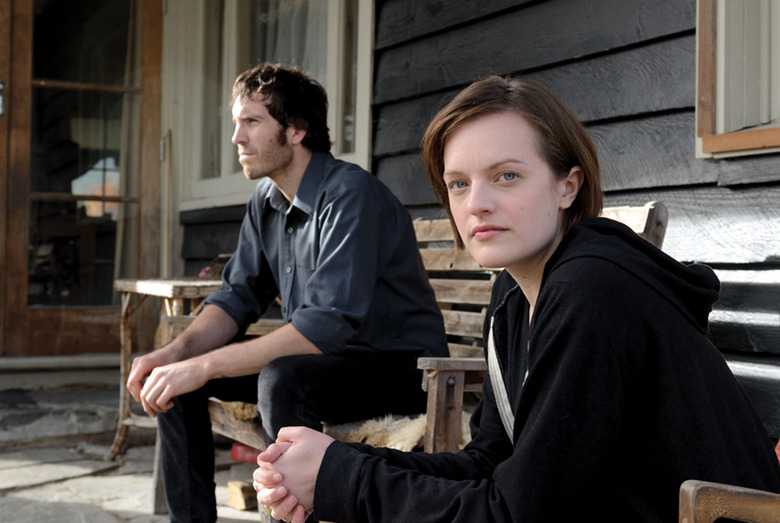 Last year's Top of the Lake was Jane Campion's first TV project since An Angel at My Table in 1990. However, she's not waiting quite so long to return to the small screen next time. She's currently developing a second season of Top of the Lake with Gerard Lee, who co-wrote the original.
The first season centered on Robin (Elisabeth Moss), a New Zealand detective investigating the disappearance of a pregnant 12-year-old in a small town. It's unclear whether Moss or any of her co-stars will return, as very few details have been revealed so far about Season 2. But the first season was excellent, and I for one am eager to go wherever Campion wants to take me next. [Screen Daily]
After the jump, get details on the Monster-in-Law and In Good Company TV series, plus Steve McQueen's new star.
The Monster-in-Law TV series, "loosely inspired" by the 2005 comedy starring Jennifer Lopez and Jane Fonda, will be written by Amy B. Harris (The Carrie Diaries) and John Riggi (30 Rock). The film centered around a woman butting heads with her fiancé's overprotective mother in the run-up to the wedding, but the show will follow a happy couple juggling parenthood and a complicated relationship with the husband's mother. The project is not currently set up at a network. [Deadline]
The In Good Company TV series comes from CBS and Paul Weitz, who wrote and co-directed the 2004 film, and Happy Endings alums Josh Bycel and Jon Fenner. The show is being envisioned as a multi- and single-camera hybrid, so that's new. The story centers around a middle-aged exec dealing with a new boss that's much younger than he is — and who begins dating his daughter. Dennis Quaid, Topher Grace, and Scarlett Johansson played those respective roles in the movie. [Variety]
Finally: Steve McQueen has found a lead for his next project. Newcomer Devon Terrell is set to lead McQueen's HBO drama pilot Codes of Conduct, about a young black man named Beverly Snow navigating New York high society. And when we say newcomer, we mean newcomer — he has no screen credits under his belt so far. Given that the last fresh face McQueen found turned out to be Lupita Nyong'o, we have high hopes for Terrell. [Deadline]