Rumor: Ewan McGregor Being Looked At For 'Doctor Strange'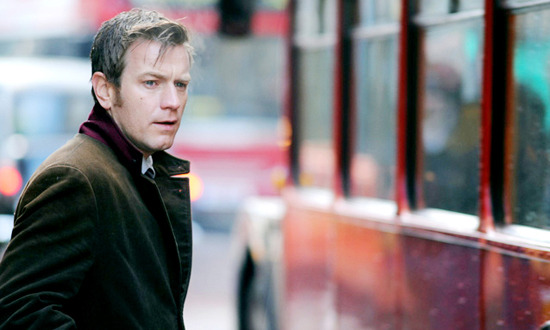 Monday, a massive piece of Marvel's Phase Three fell into place as Robert Downey Jr. joined the cast of Captain America 3. Today, another major piece is continuing to take shape.
Marvel Studio's Doctor Strange, directed by Scott Derrickson, is expected to be released July 8, 2016. It's also expected to shoot in London beginning in 2015. What they're missing is a star. Joaquin Phoenix was close to signing until that fell through and Marvel found themselves back at square one. Now, the latest name to be rumored for the goatee and cape is Ewan McGregor.
Read more about Ewan McGregor Doctor Strange below.
Badass Digest reported the Ewan McGregor Doctor Strange rumor, stating the following:
Yesterday a new source contacted me and said that Ewan McGregor had been prepping for the role – doing the usual research actors do when looking at taking on an adaptation or existing character. I contacted one of my usual sources and asked if this was true, and I was told "They're looking at him."
McGregor is a safe but exciting possible choice. Obviously he's a great actor with a massive range. Plus he's a name people can get behind. A proven commodity. He's also got plenty of geek credibility, having been one of the shining lights of the Star Wars prequels.
Still, since this is just a rumor at the moment, let's step back and see what else this means. If McGregor is researching Doctor Strange and interested in possibly playing it, does that mean an Obi-Wan Kenobi Star Wars spin-off movie is off the table? Not at all. It might confirm Kenobi isn't the star of the December 2016 release but Doctor Strange and maybe Avengers 3 still leaves plenty of time for other films, and McGregor always keeps incredibly busy.
Marvel Studios is due for a big official announcement about Phase Three and while the Downey Jr. news should become officially official before Strange, this casting has to be one of the top priorities for Kevin Feige and company at the moment.