VIDEO: Brad Bird Explains Why He Turned Down 'Star Wars Episode VII'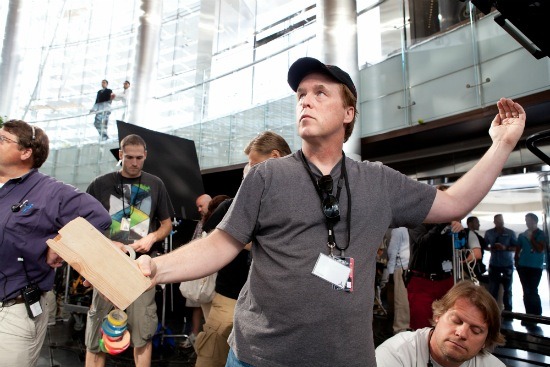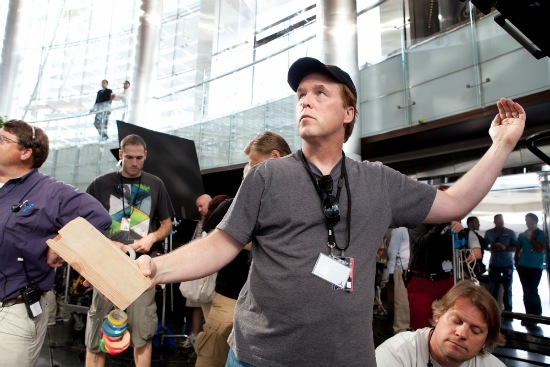 Brad Bird had a big decision, one many film fans would love to have to make. In a new interview, the director of Tomorrowland once again talked about being approached to direct Star Wars Episode VII and strongly considering the job, but being so deep into pre-production on Tomorrowland he had to turn the Star Wars gig down.
However, Bird strongly considered making Tomorrowland then jumping right into a Galaxy Far, Far Away. Watch Bird talk about turning down Star Wars Episode VII below.
Video: Brad Bird Star Wars Conversation
Thanks to MTV for asking the question and documenting the answer.
Here's the pertinent quote:
For a moment there I thought it would work out to do this and go right into it, and it wouldn't work. There was no way to make that schedule and give this film the attention it deserved.  I know it's going to be terrific and everything, but I'm really happy to do this film. It's rare to do a film of size that's original.
This is similar to what he said to the Hollywood Reporter in May 2013 when he first revealed that he was asked to direct Star Wars:
I've known Kathy [Kennedy] for a while and I know George [Lucas]. And they did come to me. But the problem was, the schedule they had in mind made it impossible to do...unless I dropped Tomorrowland. And I was just really deeply into this film at that point. It's easy to say, "Just put it on hold." But you're moving now; you don't know if you're going to be able to move later. Maybe it's true of filmmakers like Cameron or Spielberg, but I have to act on momentum. We had reached a critical mass where it would've thrown the furniture around from the train stopping. I really want to see this movie. I love the Star Wars films, and I can't wait to see what J.J. does, but it meant I'd have to shut down one dream to participate in another. I feel like [with Tomorrowland] we're making something that's really special and unique.
You can't blame Bird for this. He'd already fallen in love with Tomorrowland and signed George Clooney to the film. It wouldn't have looked too good if he abandoned that to go make Star Wars. On the other hand, it's Star Wars. It's so big, fans totally understand why the guy who rebooted Star Trek is crossing enemy lines to do the same for the franchise.
Personally, I think things turned out how they should have. Bird is doing the exciting original film. J.J. Abrams is kicking off the new franchise direction for Star Wars. After that, Rian Johnson will get his chance with George Lucas' universe. But if we really are going to get a Star Wars movie a year for the foreseeable future, I think it would be inevitable for Bird to make one at some point. He's too big a fan and Lucasfilm wants to work with him too much.
Would you have made the same decision as Bird?
Tomorrowland opens May 22, 2015. Star Wars Episode VII comes out December 18, 2015.