Bill Murray And Sofia Coppola Team Up For Christmas TV Special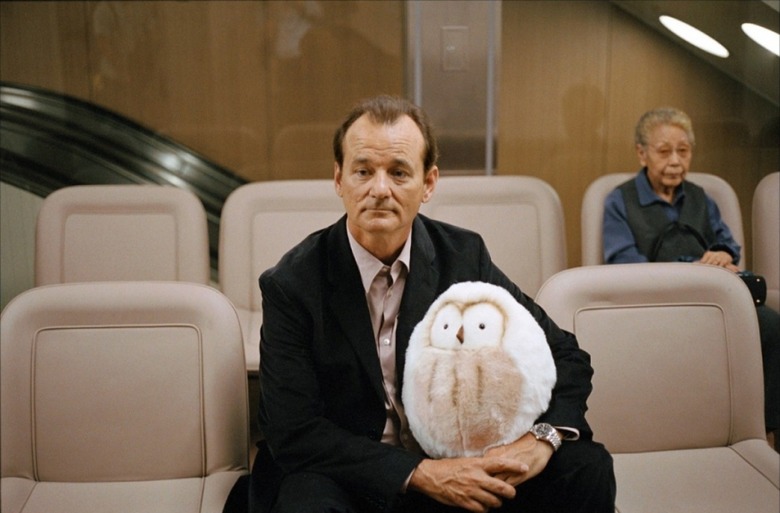 Count on Bill Murray to keep us guessing. The acclaimed actor / walking urban legend has revealed plans to star in a Christmas TV special which will have him performing classic holiday tunes. And to make it even more exciting, it'll be helmed by his Lost in Translation director Sofia Coppola. Hit the jump for more details on the Bill Murray Sofia Coppola Christmas TV special.
It's not going to be live. We're going to do it like a little movie. It won't have a format, but it's going to have music. It will have texture. It will have threads through it that are writing. There will be prose. It will have a patina style and wit to it. It will be nice.
It sounds like such a Bill Murray thing to do, you might think Bill Murray was just kidding around. But Coppola confirms the news. "We're working on a Christmas special," she told the trade. "Not sure when it will air, but my motivation is to hear him singing my song requests." Sadly, she did not expand on what those song requests might be.
The Christmas show will be Coppola's first major television project. She has stuck with cinema ever since her 1999 feature debut The Virgin Suicides, and is now prepping a Little Mermaid movie. Murray broke through in TV, starring on Saturday Night Live in the late '70s. More recently, he returned to the small screen for the HBO miniseries Olive Kitteridge which airs November 2 and 3.
Details on the Christmas TV special are still in flux at the moment. There's no word on when the Bill Murray Sofia Coppola Christmas TV special will air, or which network will broadcast it. So in the meantime, enjoy this clip of Murray singing along to Bob Dylan's "Shelter From the Storm" in the closing moments of his new movie St. Vincent.