'American Horror Story' Renewed For Season 5; 'Gotham' Picked Up For Full Season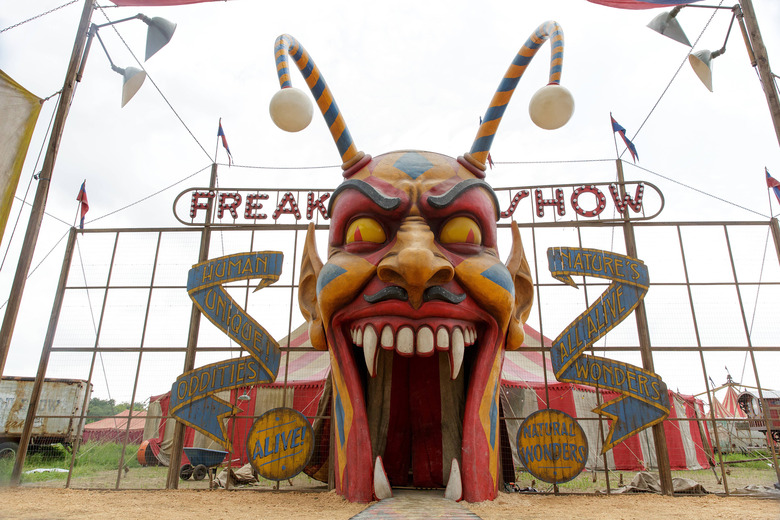 Love villains, weirdos, and freaks of all kinds? You'll be happy to know there's a lot more of both FX's American Horror Story and Fox's Gotham coming down the road. The former has been renewed for a fifth season, while the latter has been picked up for a full first season. Hit the jump for more details.
Neither announcement comes as much of a surprise. FX's American Horror Story remains incredibly popular as it enters its fourth season. Last week's American Horror Story: Freak Show premiere is the most-watched telecast in the network's history, beating out last month's Sons of Anarchy final season debut.
The show is so well liked, in fact, that FX recently gave AHS creators Ryan Murphy and Brad Falchuk a whole new anthology series called American Crime Story. The first episode of the true-crime series will focus on the trial of O.J. Simpson.
Very little is known about the upcoming fifth season of American Horror Story, since the anthology series reboots each season. Jessica Lange has said she does not plan to stay on the series past the current fourth season, but for the sake of AHS fans everywhere we'll hope she changes her mind. At the very least, let's hope they can convince perennial MVP Sarah Paulson to stick around.
As for Gotham, the show started out with more buzz than most freshman dramas thanks mostly to its Bat-connections. Last month's series premiere was Fox's most-watched fall drama debut in 14 years, according to the network. But what's even more impressive is that it's managed to maintain big ratings. Currently it is one of the top 3 dramas in network TV this season.
Ben McKenzie leads Gotham as the young Jim Gordon, who is determined to clean up Gotham City even though we know he's totally going to fail. If he succeeded, after all, there would be no need for poor little rich boy Bruce Wayne to ever transform himself into Batman.