Scott Snyder And Jock's 'Wytches' Comic Optioned For Development By New Regency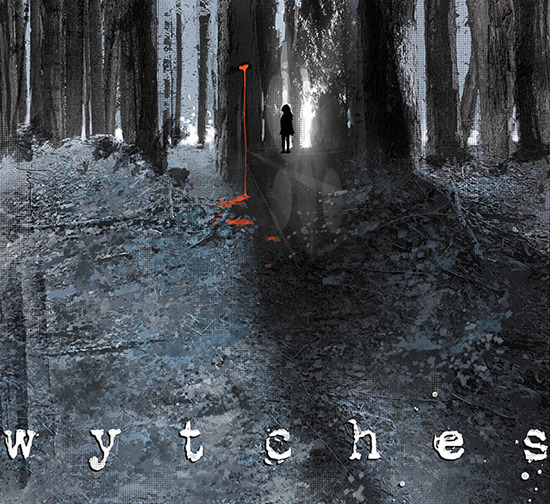 The comic Wytches, from writer Scott Snyder and artist Jock, only just made its debut this past week. But as revealed at the New York Comic Con, it has already been optioned for development by quired by New Regency, with Brad Pitt's Plan B set to produce. That's leading to a lot of "Brad Pitt making Wytches movie" headlines, but for the moment we'll just look forward to seeing what the companies can do with the comic that Snyder and Jock have designed as a true piece of horror storytelling.
has the news, but it was 
 that got great info from Snyder a while back about what they're trying to do with the book:
Forget everything you know about witches. Because the truth is, witches, real witches, are something much, much scarier. Something you've never seen before. I'm collaborating with the super talented artist Jock on a new ongoing comic book series from Image Comics called Wytches. I don't want to spoil anything, but let's leave it at this—you'll never think of witches the same way once you see Jock's designs. As for what you thought were witches? A wytch? A real wytch? Imagine, if you will, a bestial, primal creature that lives deep in the woods, waiting. We know nothing about them—they're rarely seen. They are bigger than we are, stronger and smarter than we are, and they are gruesome and predatory. So, forget what you think you know. Leave the broomsticks for the kids. No magic, just horror.
Plan B has a deal at New Regency, and so Brad Pitt, Dede Gardner and Jeremy Kleiner at Plan B are producing a couple of interesting genre pictures with the company. One is an adaptation of Black Hole, the Charles Burns comic, and another is a thriller called 3 Videotapes, with Ian McCulloch writing.
Across the globe, century after century, men and women were burned, drowned, hanged, tortured, imprisoned, persecuted, and murdered for witchcraft. None of them were witches. They died protecting a terrible and hidden truth: witches, real witches, are out there. They are ancient, elusive, and deadly creatures that are rarely seen and even more rarely survived. This October, superstar creators SCOTT SNYDER (SEVERED, Batman) and JOCK (SNAPSHOT, Batman) unveil WYTCHES, and introduce you to a world of unimaginable horror.