Werner Herzog Voices A Documentary Filmmaker In 'Penguins Of Madagascar' Clip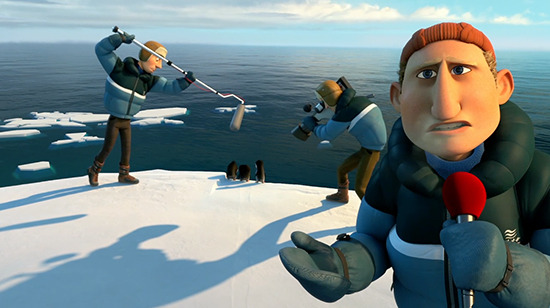 Werner Herzog wants to teach you about penguins. We had no idea that the filmmaker with one of the world's best voices had lent his talents to the DreamWorks Animation spin-off The Penguins of Madagascar. And yet here he is, as the voice of a documentarian leading a crew shooting footage of penguins in their natural habitat. Herzog's presence in a kids film turns out to be just as great as you'd hope. As March of the Penguins parodies go, the only way this could be any better is if Morgan Freeman's omniscient narrator showed up to get into a fist-fight with Herzog's documentarian. Check out the Werner Herzog Penguins of Madagascar appearance in the extended clip below.
Trailer via Apple.
The Penguins of Madagascar opens in theaters on November 26.
Super spy teams aren't born...they're hatched.  Discover the secrets of the greatest and most hilarious covert birds in the global espionage biz: Skipper, Kowalski, Rico and Private.  These elitists of the elite are joining forces with a chic undercover organization, The North Wind.  Led by handsome and husky Agent Classified (we could tell you his name, but then...you know), voiced by Benedict Cumberbatch.  Together, they must stop the villainous Dr. Octavius Brine, voiced by John Malkovich, from destroying the world as we know it.