Marvel Releasing 'Star Wars Rebels' Prequel Comic Called 'Star Wars – Kanan: The Last Padawan'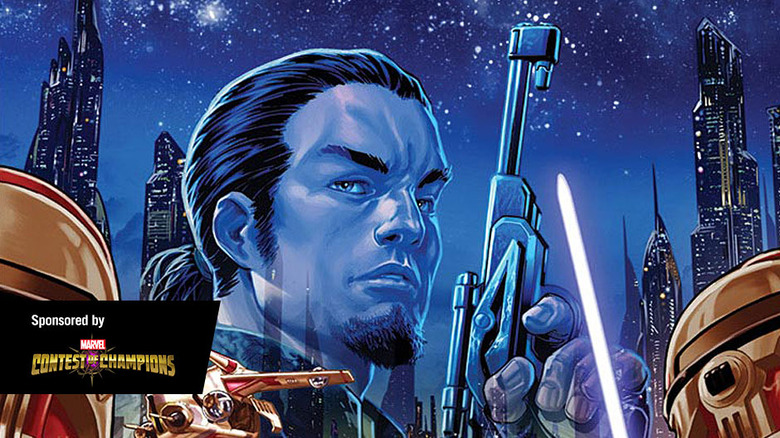 Everything is connected in the new Star Wars universe. The TV shows, movies, and books, all tell one cohesive story. That's part of the way Lucasfilm and Disney are now doing business in a galaxy far, far away and a brand new endeavor spotlighting that singular story was just announced.
Next year, Marvel will release a comic series called Star Wars – Kanan: The Last Padawan. Kanan is one of the stars of Star Wars Rebels. He's voiced by Freddie Prinze Jr. and is the lone Jedi on the crew. However, in a time where all Jedi are being hunted down and murdered, that's not exactly a great thing to be. This comic will tell how he got to that point.
Star Wars – Kanan: The Last Padawan hits shelves in April. Below, see the cover of the first episode and read more from writer and Star Wars Rebels executive producer Greg Weisman.
Star Wars – Kanan: The Last Padawan was announced at New York Comic-Con and Weisman spoke to Marvel.com about what exactly the comic would entail. In fact, it's a prequel to both Star Wars Rebels and Star Wars: A New Dawn, the Rebels novel by John Jackson Miller. Here's the cover image: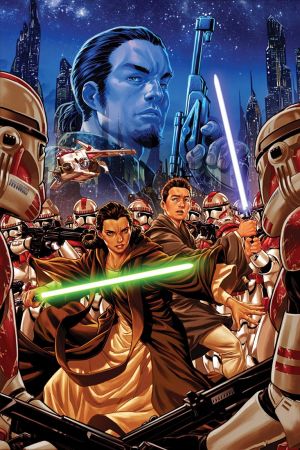 And here's an excerpt from an interview on Marvel.com discussing the plot and timing of the show.
Marvel.com: How will STAR WARS – KANAN: THE LAST PADAWAN's look into our hero's past most impact his present?
Greg Weisman: Well, it's more about informing his present rather than impacting it. But I think when you get this back story, you'll see—especially as the television series continues into the recently announced season two—that it has a clear influence on his actions. Beyond that: NO SPOILERS.
Marvel.com: What kind of tone are you using here, in terms of the Clone Wars timeframe of impending doom for all the Jedi?
Greg Weisman: The tone is slightly darker than the television series because it covers an extremely dark time. But from my point of view, nothing has changed, and the tone I'm always going for is that of Episodes IV and V.
Marvel.com: What will we see are Kanan's greatest needs in terms of training? And what's his relationship like with his master, Depa Billaba?
Greg Weisman: We'll see Kanan train to be a Jedi. And then we'll see him train specifically not to be a Jedi anymore. His relationship with Master Billaba is warm and wry.
Read the rest of the interview at the above link. Written by Weisman, the art is by Pepe Larraz.
When you watch Rebels, it's Kanan's story you are most curious about. How does he fit into everything we've seen about the Jedi over the course of six movies an another TV show? It seems this comic should answer some of those questions.
How are you liking the idea of this expanded Star Wars universe?