First Look: 'Guardians Of The Galaxy' Animated TV Series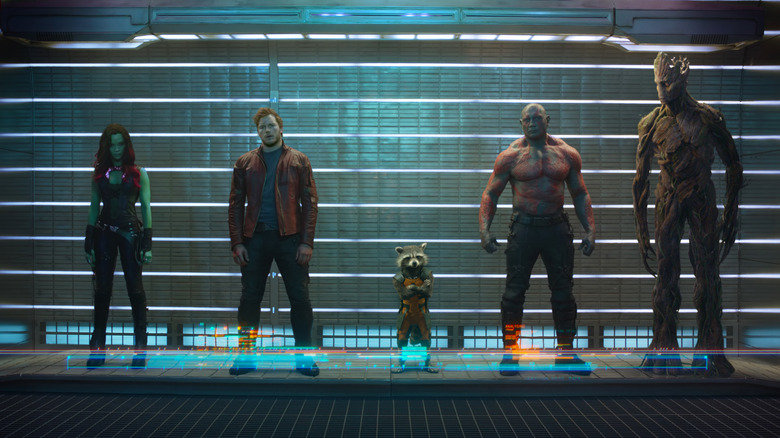 Two years ago, most people had no idea who the Guardians of the Galaxy were. They were so unknown, in fact, that a lot of the early marketing poked fun at the Guardians' relative obscurity. ("Who?") But one record-breaking summer movie later, Star-Lord is the hottest rising star in Hollywood and Groot is everyone's new best friend.
They're so popular, in fact, that they're now getting their own TV show. Marvel announced today that an animated Guardians of the Galaxy TV series will be coming to Disney XD in 2015. Hit the jump to see the first Guardians of the Galaxy TV series test footage and key art.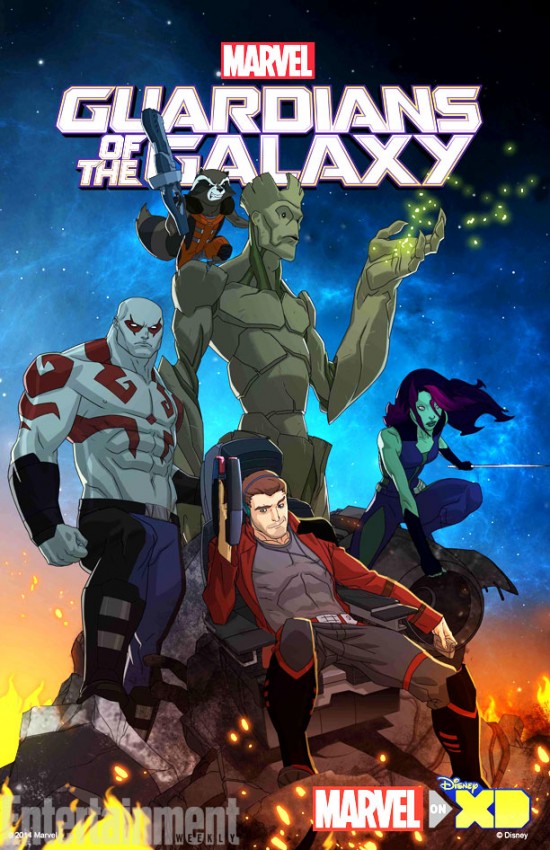 And Marvel itself presented the first Guardians of the Galaxy TV series test footage, on YouTube.
The Guardians of the Galaxy TV series was first announced at San Diego Comic-Con earlier this summer. The clip above seems to be the same one shown during that event. Marvel has issued a press release announcing the start of production on the project. Here's the description from the statement:
Produced by Marvel Television, the series stars Peter Quill as Star-Lord, the brash adventurer who, to save the universe from its greatest threats, joins forces with a quartet of disparate misfits – fan-favorite Rocket Raccoon, a tree-like humanoid named Groot, the enigmatic, expert fighter Gamora and the rough-edged warrior Drax the Destroyer.
So basically, it's a Guardians of the Galaxy TV series. Marvel's Stephen Wacker adds in a conversation with the New York Times that the show will take place after the events of the movie, and that Thanos will figure prominently into the storyline.
Marvel Animation is producing the show, while Alan Fine, Dan Buckley, Joe Quesada, and Jeph Loeb will produce. Co-executive producers include Stan Lee, Eric Radomski, Cort Lane, and Stephen Wacker.
The Guardians of the Galaxy TV series will air during Disney XD's Marvel Universe programming block in 2015. A non-animated big-screen sequel to this summer's Guardians of the Galaxy movie arrives July 28, 2017.