'Birdman' Posters Put The Film's Hero In Ten North American Cities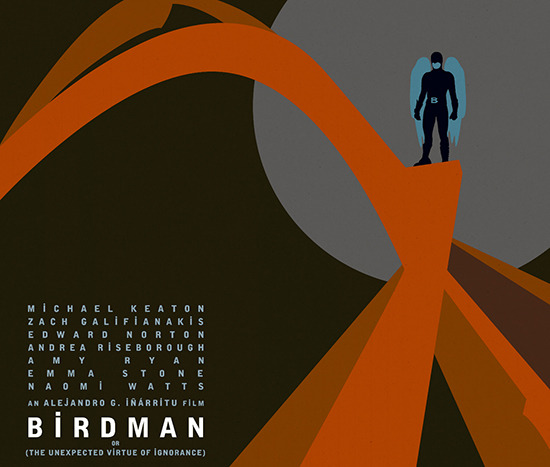 Birdman, the new film from Alejandro González Iñárritu, opens limited on October 17. Then we'll see Michael Keaton as an actor who fears that his image may be permanently tied to one character, the hero Birdman. As he struggles to mount a new play, all his anxieties play upon his character in dramatic fashion. Now a series of great Birdman posters places the hero himself in watchful positions on landmarks from cities across the United States (and, briefly, Canada). See them all below.
Badass Digest has these posters. Next week there will be a chance to win a physical run of the entire set.
Birdman Posters
BIRDMAN or The Unexpected Virtue of Ignorance is a black comedy that tells the story of an actor (Michael Keaton) — famous for portraying an iconic superhero — as he struggles to mount a Broadway play. In the days leading up to opening night, he battles his ego and attempts to recover his family, his career, and himself.