Warner Bros. Fast-Tracks 'Lego Batman' Spinoff From 'The Lego Movie'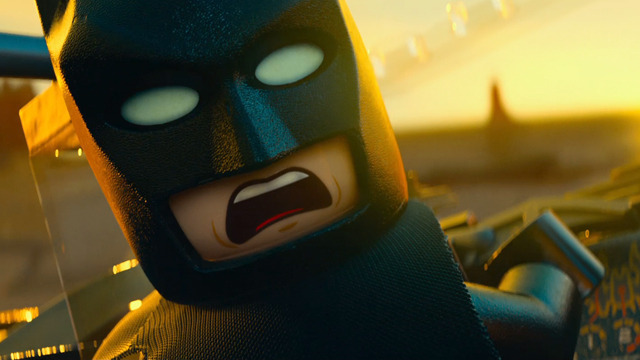 "Darkness! No parents! The opposite of light!" People liked the Lego version of Batman so much in The Lego Movie that Warner Bros. has fast-tracked development on a Lego Batman spinoff movie.
In fact, while WB still plans to make The Lego Movie 2 eventually, this Batman spinoff is basically taking its place. Chris McKay, who acted as animation supervisor on Lego Movie, will now direct the Lego Batman movie, from a script by Seth Grahame-Smith.
 reports that Will Arnett will voice the character once again. Lego producers Roy Lee, Dan Lin, Phil Lord and Christopher Miller will act as producers on this spinoff, essentially porting over their roles from the Lego sequel.
Miller
the best photo:
Lego Batman is set for release in 2017 — it takes time to animate these films! — and THR says it could even adopt the May 26, 2017 date originally set for the Lego Movie sequel. In the meantime, the Lego movie Ninjago is still set for Sept. 23, 2016. The Lego Movie 2, assuming it still happens, will come around sometime after Lego Batman opens.
Batman was one of the highlights of The Lego Movie, in part because of Arnett's pitch-perfect performance, and in part because of a script that knew just how and when to deploy him. That raises a question, of course: will the Lego Batman be just as entertaining when he's the center of a film rather than an accent? If it's as smart as what we saw in his first appearance then the answer is almost certainly yes.
Regardless, it's good to see WB taking the character lightly. As much as we've enjoyed Christopher Nolan's take on Batman, it's hard to argue with the entertainment value of this incarnation. There's a lot to play with here, and Lord, McKay and Miller set up a great tone and direction with The Lego Movie.
And we know this film already has a theme song: