'Labyrinth' Sequel (Not) In Development [Updated]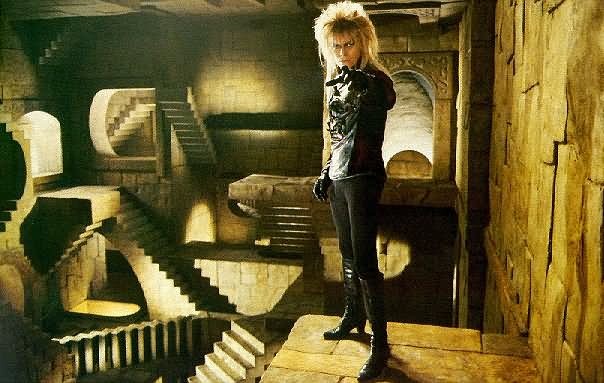 The Jim Henson Company is moving forward with an animated adaptation of Eva Ibbotson's 1979 book Which Witch?, with Billy Crystal co-writing and set to play a role. But that's not the bit you might be excited to read about. The bit that could get your attention is that, along with that film, The Jim Henson Company is also developing a slate of films tied to properties you might be more invested in already. The big one is that a Labyrinth sequel is in development at the company.
Update: Another source says the Labyrinth sequel talk is over-inflated, and not to expect anything to come of it.
This all comes along with talk about the company's live-action adaptation of Alexander and the Terrible, Horrible, No Good, Very Bad Day, which hits theaters this weekend.
Variety reports on the Which Witch developments, with Billy Crystal set to co-write, produce, and voice a role in the film. Brian Henson is directing and producing, with Samantha Sprecher and Lisa Henson also acting as producers. The film tells of "a wizard who holds a contest among the seven witches of Todcaster to determine which witch he will marry."
Crystal joked about Monsters Inc when talking about Which Witch:
When Brian Henson called me about it, I didn't know the book. But it's a fantastic story, and I brought in a wonderful writer, Michael Feldman, and we've written a terrific and inventive script.  I'll play a character as well, which will be great fun because he actually has two eyes.
Information on the Labyrinth sequel is almost non-existent beyond the mention of its development. Variety mentions a broadening feature slate that is in the works at Henson, with the Fraggle Rock movie continuing to move forward at New Regency, renewed development on the Dark Crystal sequel, and the sequel to Labyrinth.
That means we don't know anything about casting (David Bowie, above, probably won't be back) much less the story or likelihood of the film coming to fruition.
In addition, Henson has the rights to Arnold Lobel's Frog and Toad, and is developing a movie based on Emmet Otter, who first starred in a Henson TV special in 1977.
Update: EW has an anonymous source saying that, yes, people at The Jim Henson Company often talk about doing a Labyrinth sequel but that nothing ever comes of it. The site says "there are currently no plans to reboot, revive, or make a sequel to Labyrinth. It's one of those legacy titles that is floated at most meetings, but, sadly, nothing is actually in development at the moment."